After all the slogan of the Hong Kong crowds is a Bruce Lee quote: "be water." Once again, it plays up the amorphousness and flexibility, the anonymity and persistence of the crowd, whether mass-posting online or occupying a public space, trying to shake up the monolithic structures of the ruling elite.
Yet the difference in the coverage, depending on the narrative, is stunning. A satirical cartoon can become the new swastika, and the new swastika can become a symbol of freedom, all without changing. These biases can be seen through the contrasting coverage of say – the Yellow Vests and Black Lives Matters or the Maidan protests, but here is a rare test case.
Certainly, the protesters in Hong Kong aren't drawing up Hitler mustaches on their Pepes, or making them gloat outside of gas chambers. But frankly, neither did most of the images that circulated through the image boards and continue to crop up in Twitter discussions today. The vilification was largely intellectually dishonest, and relied on picking unrepresentative examples to marginalize what is already a  minority hidden on the outskirts of polite internet discourse.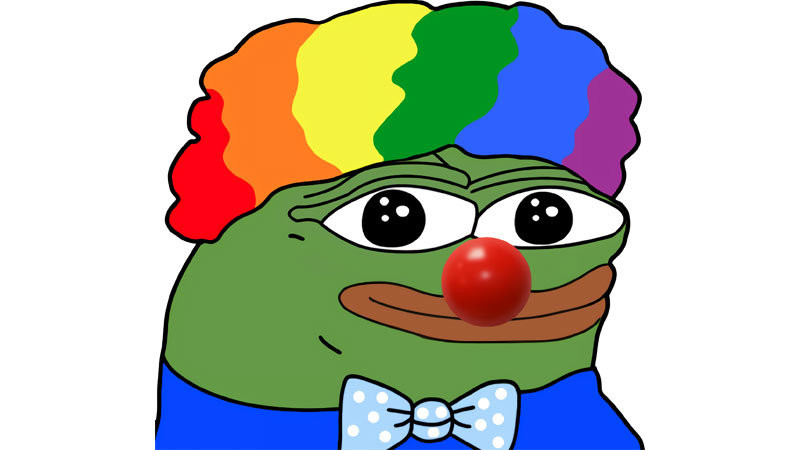 It was also ineffective. Just as Pepe did not die, but returned through ever more postmodernist reincarnations, including the anarchic and popular Clown Pepe who comments on the absurdities of political correctness or the latest big tech censorship, and now again, half-a-world away.
There is a lesson here: you can call Pepe far-right, and equate the OK gesture to "Heil Hitler!"
But if any dissenters remain, and you are suppressing their ideas, not debating them, the internet will find a way. And for all your billions, armies, and news channels you will be the ones forced to spend your time mass-deleting pictures of memes off the internet to keep your grasp on power.
By Igor Ogorodnev, senior writer at RT