Andrew Korybko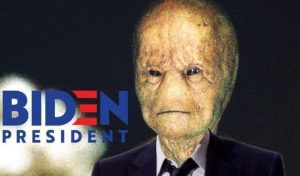 Trump stands vindicated for accusing Biden of trying to cover up his son's corruption in Ukraine after one of that country's lawmakers released audio recordings of the former Vice President's numerous conversations with former President Poroshenko to that effect, proving that the real Ukrainegate scandal has been about the Democrat front-runner all along.
Caught Red-Handed
Ukrainian lawmaker Andrei Derkach released audio recordings that he claims to have received from journalists which convincingly sound as though they're truly of former President Poroshenko's numerous conversations with former Vice President and current Democrat front-runner Biden.
The content of their chats concerns the latter's efforts to pressure the then-Ukrainian leader to remove General Prosecutor Shokin, which Trump and many of his surrogates have claimed was undertaken in an attempt to cover up his son Hunter's corruption at the Burisma gas company where he was employed and which was the subject of an investigation by Shokin.
The recordings are remarkably frank, with Poroshenko proudly pledging fealty to Biden and regularly updating him on the progress that he's made in keeping what he refers to as his "promises" to the former Vice President.
<snip>
Democrats = Corruption
It can only be speculated who's really behind the leaks and why, but they'll likely end up being extremely damaging to Biden's campaign. He's now been caught red-handed doing exactly what his party wrongly accused Trump of last summer, and the average American – while generally susceptible to partisan propaganda from both sides of the aisle – isn't so stupid as to not realize that.
At the very least, these leaks confirm that the Democrats are indeed the party of corruption seeing as how they denied Trump's original accusations against Biden but then subsequently concocted a literal conspiracy to try to impeach him once it was proven that he took tangible action to revive the investigation into Hunter's corruption.
They wouldn't have done something so dramatic if there wasn't any corruption there to begin with, which makes them look even guiltier in hindsight.
https://off-guardian.org/2020/05/22/theres-no-longer-any-question-biden-carried-out-a-cover-up-in-ukraine/