BONUS: DEPRESSING POSTER OF THE WEEK
Someone forwarded us this on social media this week…
It's a poster promoting the current events program Re: on Arte TV, and it poses the question:
The Future or Climate Killer?
Over the image of a woman with two young children.
For those who don't know, Arte is a European television channel co-funded by the governments of both France and Germany and dedicated to "social, political and cultural" programming.
And they want to discuss whether having children is a bad idea.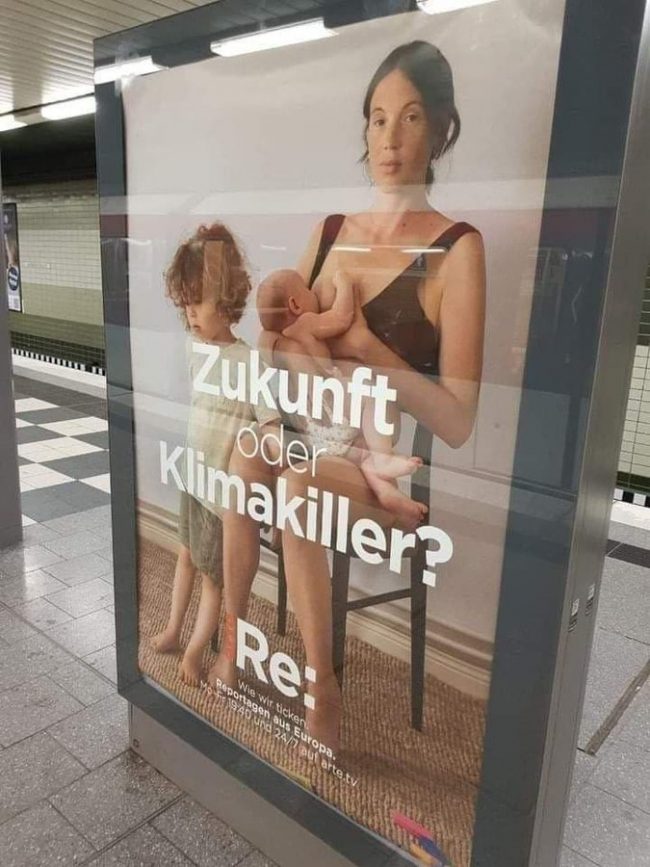 https://off-guardian.org/2022/02/20/this-week-in-the-new-normal-23/
Interesting comments regarding Off-Guardian article "This Week in the New Normal" pertaining to the Freedom Convoy in Canada: