Absurdo/Absurd! Was the RPG authentic in 2015 that shot down a military helicopter? #Mencho's weapons are much more powerful now, he has a war weapon cache. While gob "analyzes", homicides are record-breaking.#CJNG #Jalisco https://t.co/aCpgMPjuv7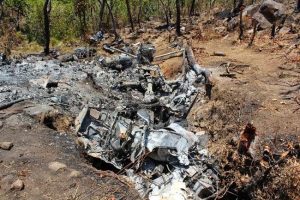 Asia & Europe including Eastern Europe, through the porous southern [MX] border. Mencho has war weaponry that would blow your mind. Weapons with no need in narco war, like manpads.  Only one use for manpads, right?
Earlier today, Ramey Border Patrol agents and members of the Puerto Rico Police Department arrested 5 illegal aliens from the Dominican Republic and seized 36.33 kilos of cocaine and 2.52 kilos of fentanyl.  Awesome job defending our borders! #HonorFirst #USBP #FURA
https://t.co/NHv3QDEPeT
Mencho's CJNG 'Grupo Elite' Exhibits tactical power on video.  #GrupoElite #CJNG #Mencho #Jalisco
@loba_indomable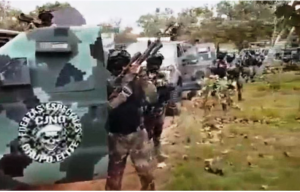 I'm on Facebook as Desert Visions
Or Twitter as Paul Reithmayer @paul13usa
Mexican cartel shows its might as president visits its heartland
MEXICO CITY (Reuters) – A video depicting a sprawling military-style convoy of one of Mexico's most powerful drug cartels circulated on social networks on Friday just as President Andres Manuel Lopez Obrador visited the group's heartland.
In the two-minute clip, members of the fearsome Jalisco New Generation Cartel (CJNG) stand in fatigues alongside a seemingly endless procession of armored vehicles.
"Only Mencho's people," members of the cartel shout, pumping their fists and flashing their long guns. The cry was a salute to their leader, Nemesio "El Mencho" Oseguera, one of the country's most-wanted drug lords.
The video's release coincided with Lopez Obrador's visit to the states of Guanajuato, Jalisco and Colima, some of the cartel's strongholds.
"They are sending a clear message… that they basically rule Mexico, not Lopez Obrador," said Mike Vigil, a former chief of international operations for the U.S. Drug Enforcement Administration.