Swedish authorities seized "foreign items" and explosive materials at the site of the Nord Stream pipeline leaks, confirming many world leaders' suspicions that an act of sabotage likely caused the September blasts, prosecutors said Friday.
Swedish and Danish authorities are investigating the cause behind four leaks in the two major pipelines transporting natural gas from Russia to Europe, neutralizing infrastructure that has become a focal point of the energy crisis following Russia's war in Ukraine, according to Reuters. Preliminary data suggested that explosions caused the holes in the Nord Stream 1 and Nord Stream 2 pipelines, a hypothesis confirmed by results of the Swedish Security Service's ongoing "crime scene" analysis.
"This investigation shows that the pipelines have been subject to gross sabotage," the Swedish prosecution authority said.
https://dailycaller.com/2022/11/18/nord-stream-explosions-leak-sabotage/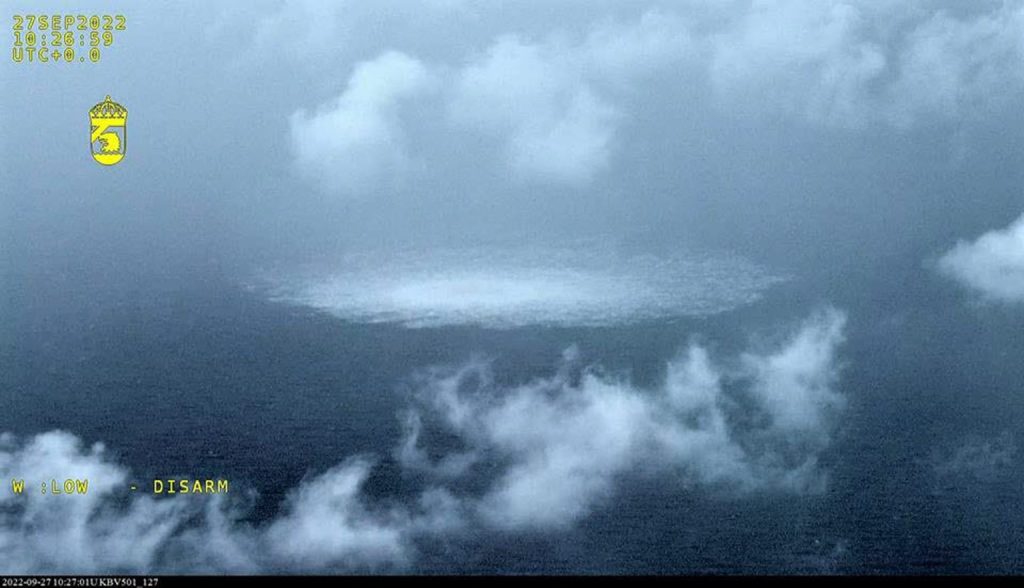 AT SEA – SEPTEMBER 27: In this Handout Photo provided by Swedish Coast Guard, the release of gas emanating from a leak on the Nord Stream 2 gas pipeline in the Baltic Sea on September 27, 2022 in At Sea.