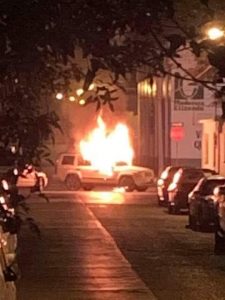 15 / NOV / 2019 🚫
Al estilo de Ovidio Guzmán, el Cártel del Noreste intenta tomar el control de #NUEVOLAREDO desatando el caos, se presume la captura de "Huevo" treviño sobrino del Z 40.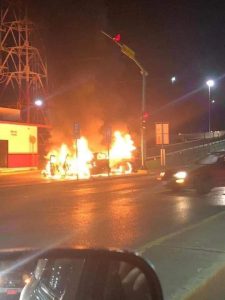 15 / NOV / 2019 🚫
In the style of Ovid Guzmán, the Northeast Cartel tries to take control of #NUEVOLAREDO unleashing the chaos, it is presumed the capture of "Egg" Treviño nephew of Z 40.


🔴#ATENCIÓN🔴ASÍ AMANECIÓ #NUEVOLAREDO TRAS ARDER EN UNA NOCHE VIOLENTA.
Se registraron decenas de bloqueos, automóviles y camiones incendiados, así como tiroteos en varias zonas de la ciudad. Aún se desconoce el saldo de heridos o personas sin vida.
#SituaciónDeRiesgo #NLD #Tamaulipas #Inseguridad