How it Methodically Censors Top World Public Health Experts Using an Early Warning System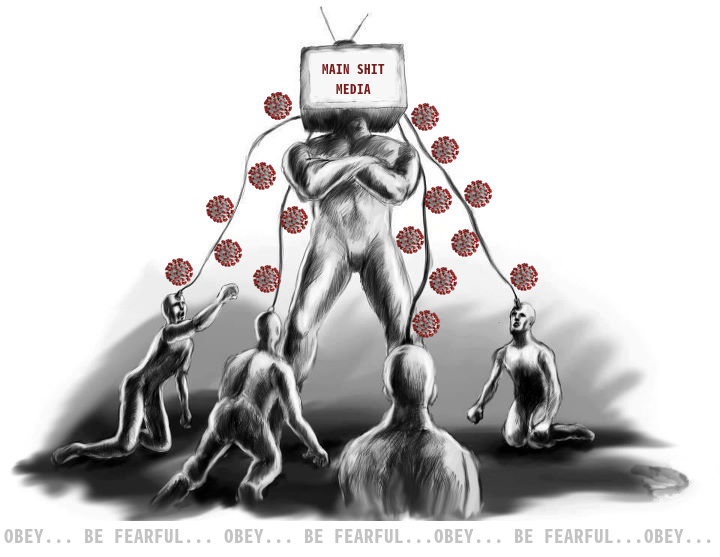 by Elizabeth Woodworth
Such industry achievements use "influencers" – falsely independent "experts", including specialist journalists, think tank facilitators, and academics whose research is funded by industry or government.
Regarding Covid-19, Dr. Piers Robinson, co-director of the Organisation for Propaganda Studies, has judged, "It wouldn't be an underestimation to say that this is probably one of the biggest propaganda operations that we have seen in history," concluding "what happens is down to how people resist and how much force and coercion the authorities use."[lxiv]
Indeed, the very foundation of democracy is that public wisdom should be consulted and given its head in self-rule. The public has the constitutional right to full information to form and express its own conclusions and does not need a coordinated TNI to corral and contain it.
It is utterly outrageous that the voices the public needs from the top public health figures at its best universities are being denied to its hearing.
A far superior job of investigative reporting is being done by the hard-working alternative media researchers without Big Pharma's blood-stained advertising dollars.
Perhaps the TrialSiteNews staff has said it best:
"We think that disallowing good-faith medical information because the public can't be presumed to properly weigh claims is infantilizing said public, along with dismantling the free speech culture that perhaps peaked in the 20th Century. The efforts now underway to completely suppress positive data associated with early-onset treatment prospects such as ivermectin or the squelching of any discussion of vaccine safety issues is completely unacceptable in a civilized, democratic market-based society. Those perpetuating such offenses are in fact on the wrong side of history."[lxv]
https://www.globalresearch.ca/covid-19-shadowy-trusted-news-initiative/5752930