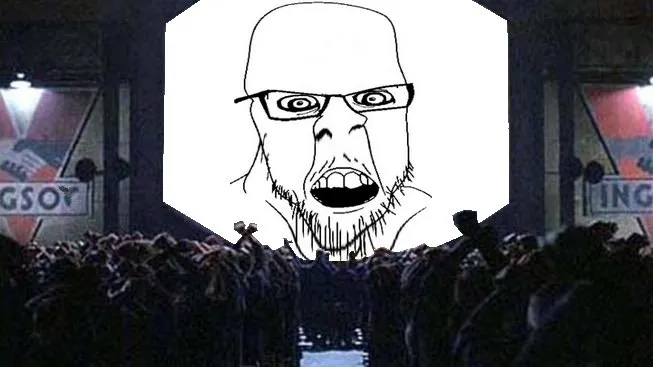 Mike Whitney • May 3, 2023
Can we stop pretending that Tucker Carlson was fired because of the Dominion lawsuit? That's a bunch of baloney. Carlson was fired because he used his prime-time platform to expose the crimes and illicit goings-on of the most powerful men, corporations and agencies in the world. That's why he was fired, because he revealed the truth about big pharma's toxic injections, Fauci's deranged lockdowns, Brandon's police-state surveillance, the expansive deep-state censorship program, CRT, BLM, ESG, George Floyd, drag-queen children's hour, the oddball cult of trangenderism, Ukraine's crummy dictator-president Zelensky and all the other pernicious inanities that are being used like a wrecking-ball on the nation's moral and historical foundation. Tucker exposed them all.
<snip>
If Carlson was fired by Murdoch for his alleged involvement in the Dominion settlement, that is entirely different then if he was the victim of an emerging speech-policing bureaucracy that is deeply entrenched in the government and which seeks to arbitrarily limit what opinions are permissible and not permissible. If the latter is true, then we can assume that Carlson's termination has broader meaning for everyone living in the United States today. What it means is that a sprawling new system has been secretly assembled within the state that is explicitly designed to end free speech as we know it and extinguish the last glimmer of personal liberty in America.
That's why we need to know what people or organizations were behind the firing of Tucker Carlson.
https://www.unz.com/mwhitney/was-the-tucker-take-down-a-deep-state-hit/