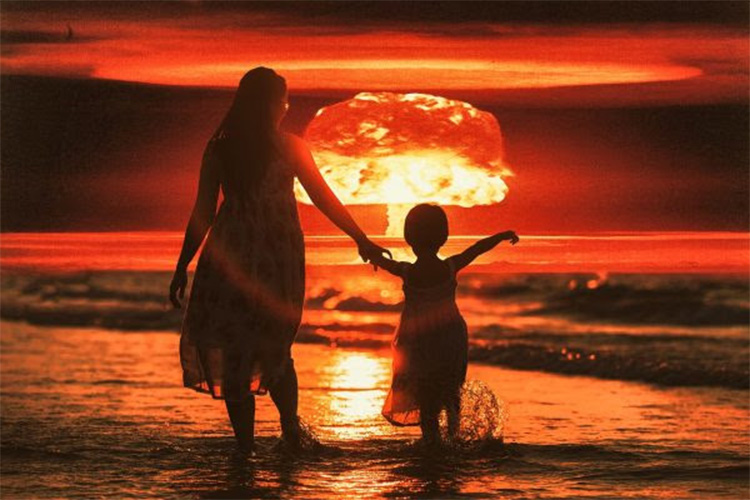 By Helena Glass
Helena-The Nationalist Voice
April 29, 2023
Zelenskyy already has property in Florida and London, so he will slide into obscurity.   But all those damn citizens who didn't leave already will need to be 'moved' in order for the rebuild project to materialize.   NEOM stands for "New Future".   Ukraine's city could be called S-POWR – "Spoils of War".
Despite a weary West and Pentagon, Zelenskyy is intent on smearing Putin. Does this mean a peace deal will include Putin stepping down and releasing Navalny?   While it may be on the West Table – it will never pass a Russia inquisition.   So we await the "Spring Offensive" wherein the Cartel is begging for a Win but 'Not Too Much'.
What the fark is that supposed to mean?   Don't Win Too Much?
Why announce a day of the month to launch a 'Spring Counter Offensive'?   Art of War:   "All war is based on deception".   Russia's military and Wagner Group are more versed in Art of War than Zelenskyy and Ukrainian military which is why they must take orders from the Pentagon.   The Pentagon is rife with deception tactics.  Mercenaries in Ukraine may have special ops training but they are not about tackling an entire military army. They are trained to incite conflicts or rescue prisoners.  Thus multiple deceptions arise:    The Spring Offensive is a distraction for nuclear war.   The Ukrainian military is completely useless.   The mercenaries are leaving on orders.  
https://www.lewrockwell.com/2023/04/no_author/ukraine-peace-deal-or-nuclear-war-art-of-war-deception/