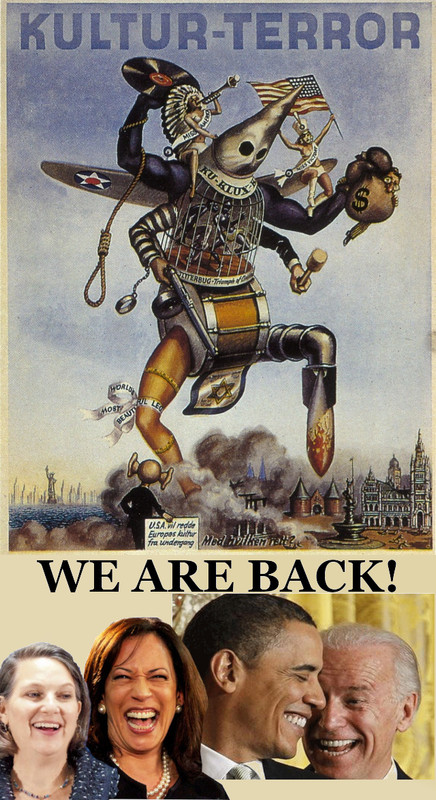 The Visigoth king besieged Rome with the help of his allies inside the city's walls. Today's Visigoths have their allies, too, and some are in the U.S. diplomatic corps.
https://amgreatness.com/2021/05/01/the-woke-are-waiting-for-alaric/
Ultimately, when our "woke" ambassador to the United Nations prioritizes herself and her ill-founded sense of moral superiority over the interests of our country that she is supposed to be promoting and defending, she is knowingly abetting the aims of "wokeness" and unwittingly the aims and interests of America's enemies. (I use "unwittingly" because, due to their sociopathic ability to justify their every impulsive action to themselves, the "woke" have shown very little ability to recognize the consequences of their actions.)
Again, given the recent history of the Democratic Party, the ambassador's disparaging remarks about the alleged "systemic racism" of America (her home, where she has risen to one of the pinnacles of power within her chosen field) are less likely to bring a rebuke than a raise from her boss. Once more Glick:
When asked whether Biden would fire Thomas-Greenfield in light of her use of Chinese Foreign Ministry talking points to attack America, White House spokeswoman Jen Psaki scoffed. 'Most people recognize the history of systemic racism in our country,' she said dismissively.