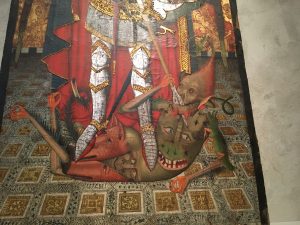 https://www.gatestoneinstitute.org/16327/france-colonization
by Guy Millière
Asking the police not to give the name of killers is an attempt to hide the truth and prevent the public from knowing exactly who in France is committing these acts. Hiding the name shows a desire to appease the killers: when a killer has a Christian name, it is immediately printed on the front page.
"We only love what hates us, anything that destroys us is seen as great. There is a desire to destroy truth, history… We no longer teach the history of France and we no longer say what our civilization has accomplished. We only talk about our civilization to disparage it." — Michel Onfray, Le Salon Beige, July 30, 2020 and YouTube, July 17, 2020.
"France is undergoing reverse colonization. Populations coming mainly from countries formerly colonized by France have settled in France without any intention of integrating. Most of them live in neighborhoods where the laws of Islam now reign and where imams spread hatred of France…. And in a gesture of submission, the French authorities say that hatred does not emanate from those who kill, but from those who want to react and say that we must put an end to assaults and murders. It is a suicidal attitude." — Éric Zemmour, YouTube, November 22, 2016.