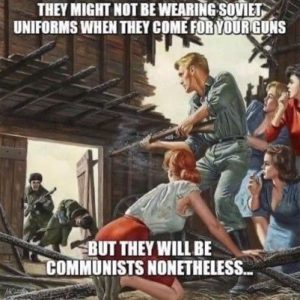 CJ Hopkins
Suddenly, everywhere you look (or at least if you are looking in the corporate media), "global extremism networks are growing." It's time for Globocap to take the gloves off again, root the "terrorists" out of their hidey holes, and roll out a new official narrative.
Actually, there's not much new about it. When you strip away all the silly new acronyms, the (New Normal) War on Domestic Terror is basically just a combination of the "War on Terror" narrative and the "New Normal" narrative, i.e., a militarization of the so-called "New Normal" and a pathologization of the "War on Terror." Why would GloboCap want to do that, you ask?
I think you know, but I'll go ahead and tell you.
https://off-guardian.org/2021/02/09/the-new-normal-war-on-domestic-terror/