https://www.lewrockwell.com/2023/04/no_author/here-are-all-the-bombshell-revelations-from-elon-musks-twitter-files-so-far/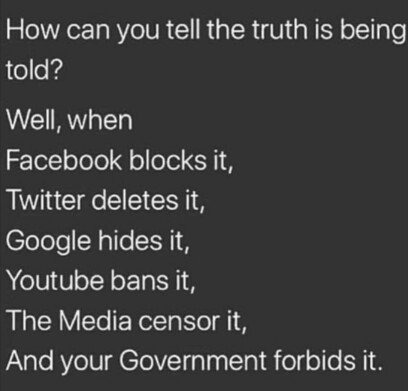 From 'shadow-banning' to FBI collusion, here is the most important information revealed through the Twitter Files.
https://www.lifesitenews.com/analysis/here-are-all-the-bombshell-revelations-uncovered-by-the-twitter-files-so-far/
By Andreas Wailzer Wed Apr 5, 2023 – 5:42 pm EDT
(LifeSiteNews) — Since December 2022, new Twitter owner Elon Musk has been giving selected journalists access to the internal communications of Twitter from the past few years. They have revealed widespread collusion between Twitter executives and Democrats, intelligence agencies, and other government institutions, as well as the obvious bias against conservatives of most Twitter employees. 
Among the prominent journalists who have published parts of the so-called "Twitter Files" are Matt Taibbi, Bari Weiss, Michael Shellenberger, and Lee Fang. 
This article intends to summarize the most important information that has been revealed through the Twitter Files so far. It deals with the following major issues: 
Censoring conservatives

 

The Hunter Biden laptop story

 

The banning of Donald Trump

 

Twitter censoring true information about COVID shots and policy
The FBI and government colluding with Twitter
The media and government response