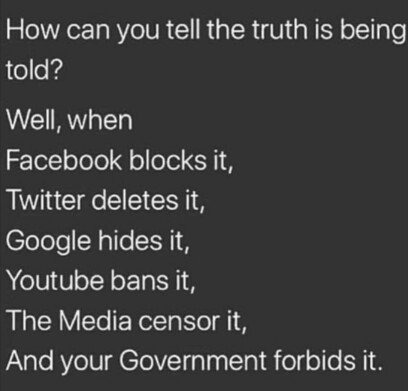 RT
National Institutes of Health (NIH) Director Francis Collins thinks that people who spread misinformation about Covid-19 online and Dr. Anthony Fauci should be identified and "brought to justice."
"Conspiracies are winning here. Truth is losing. That's a really serious indictment of the way in which our society seems to be traveling," Collins, who will soon step down from his post at the head of the NIH, told the Washington Post on Friday.
Describing an onslaught of angry messages faced by White House coronavirus adviser and former NIH physician Dr. Anthony Fauci, Collins said the government needs to push back more forcefully against "misinformation," and suggested that those responsible for spreading such information should be identified and "brought to justice."
Collins did not elaborate on what "justice" might entail.
https://www.rt.com/usa/540773-nih-vaccine-misinformation-justice/