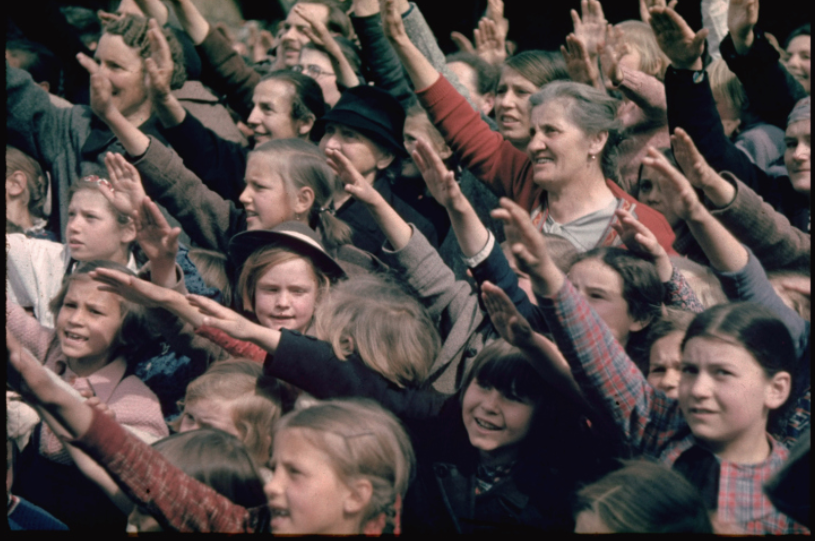 by Charles Eisenstein
Propaganda must facilitate the displacement of aggression by specifying the targets for hatred.
– Joseph Goebbels
We would like to think that modern societies like ours have outgrown barbaric customs like human sacrifice. Sure, we still engage in scapegoating and figuratively sacrifice people on the altar of public opinion, but we don't actually kill people in hopes of placating the gods and restoring order. Or do we?
Some scholars believe we do. Following the thought of the late philosopher Rene Girard, they argue that human sacrifice is still with us today in the form of capital punishment (and incarceration – a removal from society). Girard believed that human sacrifice arose in response to what he called a "sacrificial crisis." The original sacrificial crisis – the greatest threat to early societies – was escalating cycles of violence and retribution. The solution was to redirect the vengeance away from each other and, in violent unanimity, toward a scapegoat or class of scapegoats. Once established, this pattern was memorialized in myth and ritual, applied preemptively as human sacrifice, and carried out in response to any other crisis that threatened society.
<snip>
Representatives of Pollution
Aside from criminals, who today serves as the representative of Smith's "disorder," "social chaos," and "breakdown of values" that seem to be overtaking the world? For most of my life external enemies and a story-of-the-nation served to unify society: communism and the Soviet Union, Islamic terrorism, the mission to the moon, and the mythology of progress. Today the Soviet Union is long dead, terrorism has ceased to terrify, the moon is boring, and the mythology of progress is in terminal decline. Civil strife burns ever hotter, without the broad consensus necessary to transform it into unifying violence. For the right, it is Antifa, Black Lives Matter protesters, critical race theory academics, and undocumented immigrants that represent social chaos and the breakdown of values. For the left it is the Proud Boys, right wing militias, white supremacists, QAnon, the Capitol rioters, and the burgeoning new category of "domestic extremists." And finally, defying left-right categorization is a promising new scapegoat class, the heretics of our time: the anti-vaxxers. As a readily identifiable subpopulation, they are ideal candidates for scapegoating.
https://charleseisenstein.substack.com/p/mob-morality-and-the-unvaxxed