Gateway Pundit
Union Pacific Railroad confirmed to the Daily Mail that the explosion occurred within a container, causing several railcars to catch fire. Importantly, the railcar had not derailed and had been stationary in the yard for several hours before the incident. The company reassured the public that no personnel were injured in the blast.
The cause of the fire is not known at this time.
Perchloric acid is a mineral acid that is stronger than sulfuric acid, nitric acid, and hydrochloric acid. It is used to prepare perchlorate salts, including ammonium perchlorate, which is a component of rocket fuel.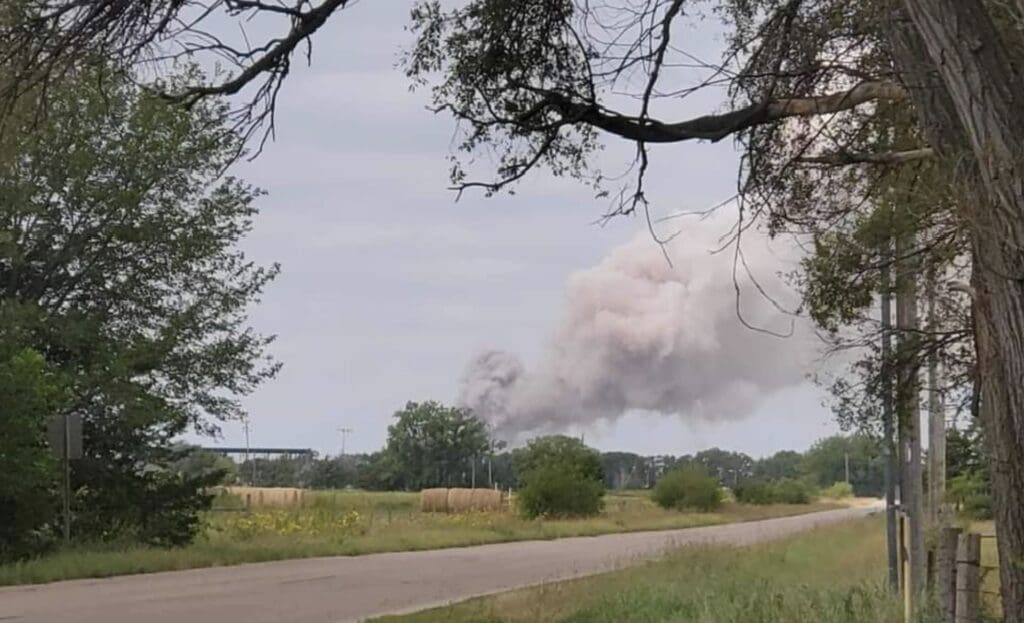 https://www.thegatewaypundit.com/2023/09/explosion-train-car-carrying-perchloric-acid-triggers-four/