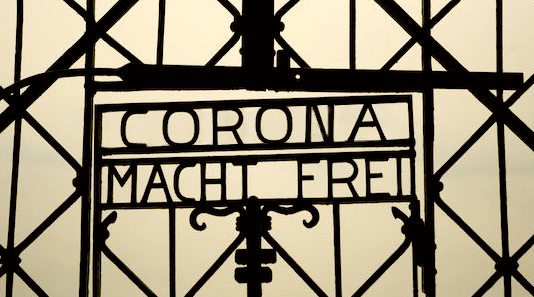 Robert Bridge
Such outrageous orders, which flog the concept of human rights into a bloody joke, could lead some free-thinking people who still inhabit this planet to entertain some cynical conclusions. For example, could it be that the Australian authorities, who have embraced some of the most draconian anti-Covid regulations in the world (authorities in South Australia have just ordered lockdown for a week after just five new Covid cases were reported), are less paranoid about the risk of people spreading the virus through casual banter than they are over what might be discussed in the course of these chance meet-ups?
As a proud member in the Five Eyes global intelligence ring, which the NSA whistleblower Edward Snowden exposed as a "supra-national intelligence organisation that doesn't answer to the laws of its own countries," it's mere child's play for Australia's cyber cops to censor what is being discussed over the internet. But monitoring what is whispered between masked neighbors over their shopping carts, well, that's a different challenge altogether. And, let's face it, Australians, perhaps more than any other people, are in desperate need of a national conversation where it is not just the politicians doing all the talking.
The tyrannical conditions that are being rolled out in irregular and piecemeal fashion – not unlike Chinese water torture that eventually drives the prisoner to absolute despair, if not insanity – in Australia, as well as in other Western countries, like Canada, New Zealand and the United States, should concern everyone.
https://www.rt.com/op-ed/529952-australia-covid-speaking-people/