The Finns fight back : After multiple cases of child rape Soldiers of Odin patrol the streets of Oulu

The vigilante group Soldiers of Odin has begun patrolling streets and public places in Oulu, in response to several cases of rape and sexual assault committed against Finnish children by migrant men.

The initiative comes shortly after the police have warned the population against taking the law into their own hands, Ålands Nyheter reports.

Soldiers of Odin (SOO) is an anti-immigrant group founded in Kemi, Finland, in October 2015.

The group was established as a response to an almost ten-fold increase in the number of migrants arriving in Finland amid the European migrant crisis.

It is named after Odin, the god of death and war in Norse mythology. The reference to death and war in the group's name, according to Jurgen Hamsfield, is due to a perceived conflict Soldiers of Odin sees with refugees.

African Cardinal: Europe has lost its roots and is invaded by other cultures that will dominate it by their numbers

He told that "Europe has since then been in an ongoing crisis caused by, among others, atheistic ideologies, and is now plunging into nihilism".

He feels it was a mistake when the European Union decided not to revert to the continent's Christian roots, instead building its institutions on the free market, equality of individuals and individualist human rights; because all laws should be based on the concept of human dignity, which can only come from God.

"Europe, built on faith in Christ, cut off from its Christian roots, is now in period of quiet apostasy," the cardinal added.

Cyprus president wants fairer sharing of refugees within EU as island is under pressure

Cyprus' President Nicos Anastasiades has urged fellow European Union member states to revamp existing agreements that will require each country to take in a fairer share of refugees and migrants. Anastasiades told the European Parliament on Wednesday that his tiny east Mediterranean island nation is coming under "excessive pressure" from increased migrant inflows. Cyprus is now at the top of EU countries for asylum applications in proportion to its population. Cypriot authorities say nearly half of all migrants arriving in Cyprus enter from the island's breakaway, Turkish Cypriot north and cross into the internationally recognized south through a porous, UN-controlled buffer zone.

[Cyprus shouldn't be burdened with these invaders. There is no "fair share" of unwanted boat people forcing themselves upon Cyprus or anywhere else. Send them back.]


Denmark to send criminal migrants to deserted island as they cause many problems

Criminals who are to be expelled from Denmark will in the future be placed on an uninhabited island south of Copenhagen, where there will also be staff from the Prison Service.

"They will not be in jail. There will be ferry services to the island, but the ferry will not run during the day and they must be at the deportation center at night", says Denmark's Finance Minister Kristian Jensen.

The reason is that migrants cause so many problems where they are located today, at Kærshovedgård in Bording. However, the island must first be cleared of "highly contagious swine fever" before migrants can be sent there.

The Danish Government has put forward several proposals to reduce the number of refugees and family reunions in the country.

Among other things, they introduce a temporary provision whereby refugees must return to their homeland when there is peace there.

Dual Nationality Turks Being Stripped of Citizenship by Far-Right in Austria's 'Windrush Scandal'

Thousands of people could be stripped of their Austrian citizenship in what is being called the country's version of the Windrush scandal.

In a campaign orchestrated by the far-Right Freedom Party (FPÖ), hundreds of Austrians of Turkish heritage are currently under investigation by the authorities on suspicion of illegally holding dual citizenship — and authorities say they may widen their investigations to thousands more.

Eighty-five have so far been stripped of their citizenship, but human rights campaigners say the case against them rests on suspect evidence.

Much as the UK invited the Caribbean immigrants of the Windrush Generation, in the sixties and seventies Austria encouraged Turkish people to move to the country, and many eventually became citizens.

But the Freedom Party, which is junior partner in the Austrian coalition government and controls the interior ministry, claims to have obtained a copy of the Turkish electoral register which it says proves thousands of secretly retained their Turkish citizenship as well.

Except for rare cases dual citizenship is illegal in Austria, and the authorities are pursuing the cases in court.

Former far left journalists admit immigration is a failed experiment all over Europe

Two Danish journalists with far left roots, have heavily criticised immigration into Denmark. They say the same negative effects can be seen in a lot of other European countries as well.

Mikkel Andersson and Niels Jespersen, two journalists and authors of "The Experiment That Failed", claim that immigration has made Denmark poorer, less secure and more polarised.

According to Danish newspaper Berlingske, Andersson and Jespersen have far left roots, but have changed their views over time and moved towards the political centre.

Most of their criticism is focused on non-Western migration and economic immigration in Denmark, which costs the government billions per year and has a negative influence.

In the book they write about the negative consequences of immigration which can be seen by gangs wars and parallel societies that are completely isolated from mainstream culture.

But the authors say that in countries like Germany, the Benelux and other Scandinavian countries the phenomenon is present as well.

According to Niels Jespersen it is a mistake to believe that you can take in hundreds of thousands of people with different cultures and expect them to integrate and become similar to the majority.

Macedonia extends state of emergency at borders to reduce migrants flows

Macedonia has extended the state of emergency at its southern and northern borders until June 2019 to reduce illegal border crossings by migrants. Parliament approved the measure for the borders with Greece and Serbia because of increased migratory flows, AP reported. Balkan states closed their borders in early 2016 to migrants heading from Greece to Europe's heartland.

News items posted under Internet Fair Use Doctrine. This website is not for profit, accepts no advertising, and does not ask for donations from readers. News items are posted for educational reasons only.

20,000 armed migrants attack Croatian border to move into the EU, official warns

The Bosnian-Croatian border is under continuous attacks by an armed mob of more than 20,000 migrants, an official tells Austria's Kronen Zeitung.

The border at Velika-Kladusa is only 224 kilometres from Austria and more than 20,000 migrants hope to break it to move into Central Europe, the expert states.
Velika-Kladusa – Dozens of migrants clashed with Bosnian police Wednesday while trying to cross from Bosnia into Croatia and enter the European Union.#JobsNotMobs pic.twitter.com/DZh8r4VylJ

— bwspezi (@bwspezi) November 5, 2018
According to him almost all migrants "are armed" as "almost all have a knife". "The Croats are really trying to handle this alone. They have also positioned Special Forces at the border," the expert says.
There are barely any women and children in the group, 95 per cent are men and a border policeman has already been stabbed.
"The majority of them come from Pakistan. And there are many Iranians, Algerians, and Moroccans. Their goal is not Austria," the official added.
"If French suburbs revolt, we don't have the capacity to face them." Ex-military chief
Phillippe de Villier's brother is Pierre de Villiers, and from 2014 to 2017 he was Chief of the General Staff headquarters of the Armies (or to put it simply, he was in charge of the French army).
According to le Point, during a pre-tape for a TV debate that will air on November 3, when Philippe de Villiers was asked about the "reality of France's political situation", the politician dropped a bombshell that echoes what Gerard Collomb told in an interview to news outlet Valeurs Actuelles.
"If suburbs riot, we are not capable to face them, we don't have the means to, we don't have the men", the chief of army said to Macron, according to Phillippe de Villiers.
Swedish girl pulls 1,500 year old sword from lake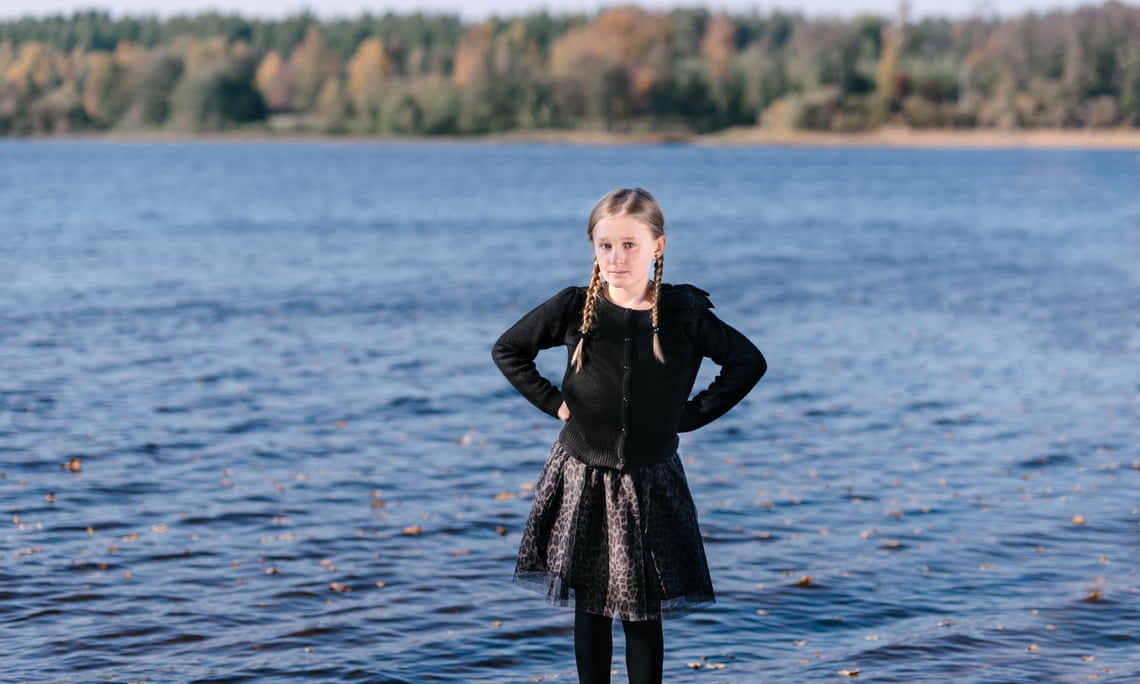 Half a million Afghan invaders ready to enter Europe via unprotected Turkish-Greek border area
Up to half a million migrants from Afghanistan are waiting for a chance to sneak into Europe, Greek newspaper Kathimerini reports.
The newspaper says that 500,000 Afghans have recently entered Turkey from Iran and Iraq, with the intention of coming to Europe.
Sweden cancels traditional Christmas concert and increases promotions for Islamic events
Sweden's, and perhaps the world's largest outdoor Christmas concert "Oh Holy Night", which traditionally airs on Swedish national TV on Christmas Eve each year, has been cancelled, SVT news reports.
This is most likely yet another example of Swedish traditions being suppressed in order not to offend migrants who don't hold Christian beliefs.
Earlier incidents include:
Replacing Lucia, who according to the ancient Swedish Pagan Yule tradition always has been a long haired, blonde, beautiful woman, with a black boy.
Putting a woman in a hijab on the annual Advent/Christmas calendar.
Cancelling the traditional student choirs' appearance on TV at Valborg (Swedish Pagan spring celebration).
Principals forbidding students to wave the Swedish flag on graduation day.
Prayer for diversity at National Day celebration events.
One day the French will be told that they are the strangers in France says President Macron's former advisor
One of Emmanuel Macron's former advisors warned the French President that the day will come that French citizens will be strangers in their own country, BFMTV reports.
There are people, that when the day will come, will make us understand that we are the strangers, Philippe de Villiers said in a TV interview with French broadcaster BFMTV on Thursday.
Austria's Right-Wing Interior Minister Pushes Asylum Applicants Back to 2010 Levels
For the right-wing party of the FPÖ currently governing alongside the ÖVP it is a big success. Austrian tabloid Wochenblick reports, that in the first 8 months of 2018, exactly 9,337 asylum applications were made.
That is a 46.3 per cent decrease from last year. During 2010 more than 11,000 people applied for asylum in Austria.
Syrians are still the largest group seeking asylum in Austria with 2,351, followed by Afghans with 1,400 and Iranians with 723. Iranians are the only group, whose asylum applications have increased by a total of 20 per cent.
The total number of asylum seekers on social benefits recipients has also decreased from over 60.000 to 48.640. Afghans are the largest group of asylum seekers on benefits. Their applications also take the longest time to process. Around 53 per cent receive a positive asylum decision.
Herbert Kickl is satisfied with these developments in Austria and pushes for faster processing and deportation procedures: "There should not be any enticements to help traffickers and their business to lure even more people to Europe."
No NGO Rescue Boats Currently in Central Mediterranean, Agencies Warn
The Italian ruling coalition of interior minister Matteo Salvini's far-right League and the populist Five Star Movement has described the NGO boats as "sea taxis" and accused them of doing business with traffickers. After an election campaign in which Salvini pledged to adopt tough polices on migrants, one of his first moves was to close Italian ports to the aid group ships.
Ceuta Onslaught: How Gaddafi's Grim Prophecy for Europe is Coming True
The flow of migrants coming to Europe from Africa is likely to grow in the coming years, writes Sputnik Germany contributor Bernhard Schwarz. For decades Libya served as a firewall halting the tide of refugees heading to the EU. Now when Libya lies in ruins European leaders see that late Colonel Muammar Gaddafi was right, Schwarz stressed.
Former Libyan leader Muammar Gaddafi's "prophecy" is turning into reality with destitute Africans violently storming the Spanish-Moroccan border on July 26, writes Sputnik Germany contributor Bernhard Schwarz, stressing that the event sends a strong signal to Berlin.
"Driven by desperation and hunger, they are ready to risk their own lives and the lives of border guards to get to Europe. They will not take no for an answer. Their brutality against the police is shocking and should set the alarm bells ringing for Brussels. So far, the EU has not reacted to the incident, but unless a concrete action plan is presented soon, there is a risk that damaging violence and anarchy will be at the heart of Europe," the German journalist warned.
22 cars burned in Sweden as country rocked by rising crime
Imam in Austrian mosque calls on youth to establish Islamic State and wage Jihad
Uncontrolled immigration leads to chaos, racism, and social conflict says Italian Interior Minister
Cafe shuts down after being accused of racism for adorning sandwiches with Union Jack flags
WATCH: Hundreds of Migrants Storm Croatian Border Shouting Allahu Akbar
Spanish Police Warn 50,000 Migrants Waiting in Morocco to Invade Spain
"Shock" Video Shows Migrants Storming Beach in Spain
French Cops Seriously Injured After Savage Ambush by Drunk Migrants
'Police can no longer handle the lawless jungle after dark in Amsterdam - ombudsman
As dark descends on Amsterdam, the Dutch tourist hotspot turns into an "urban jungle" where the police are powerless to handle crime, violence and drug trade, Arre Zuurmond, the city's ombudsman, warned. "The city center becomes an urban jungle at night," Zuurmond told Dutch paper, Trouw. "Criminal money flourishes, there is no authority and the police can no longer handle the situation." Drugs are being sold openly in the streets, pedestrian areas are used for car and bike races, there's widespread theft and other offenses, the ombudsman said, using the world "mayhem" to describe what's happening in the city.
Riding migration backlash, Sweden's political pariah looks to end isolation
STOCKHOLM/VISBY, Sweden - Once denounced as neo-fascists, Jimmie Akesson's Sweden Democrats look poised to translate more voter-friendly nationalist policies into big electoral gains in a country long famed for liberal tolerance. As the foreign-born population has risen to 18 from 11 percent at the turn of the century, Akesson blames liberal immigration policies for gang violence, segregation, and riots in the high-rise suburbs ringing Sweden's biggest cities. Akesson has said he wants to tear them down, while calling "Islamification" the biggest foreign threat since World War 2. A fierce critic of the European Union, he wants a referendum on Swedish membership, though modest support for a "Swexit" means he has prioritized curbing immigration from elsewhere.
Snowflakes freak out over Latvian "racist" election advertisement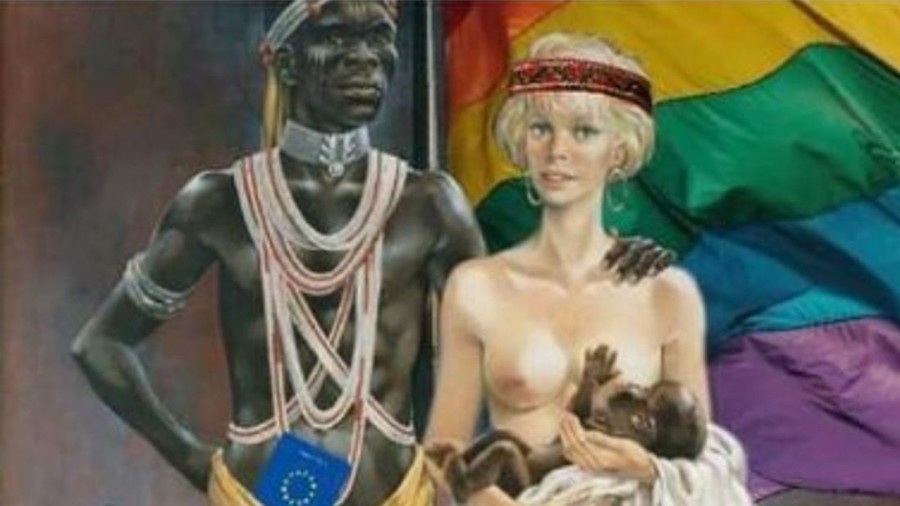 Hungary blasts UN: Migration is a security risk, more than 330 people have died in terror attacks the last three years in Europe
The UN human rights commissioner has declared war against the Hungarian government for seeking to ensure the security of the Hungarian people in the face of illegal migration, Peter Szijjarto, the foreign minister, said on Monday.
Spain Rejects Boatload of African Colonists
Unlike the moonbats comprising our Democrat Party, some of those running Europe appear to be capable of learning. Virtue-signaling Spain recently accepted a boatload of African colonists that Italy had wisely rejected, offering extravagant welfare benefits and even kicking Spaniards out of their homes to provide accommodations. But it looks like pushback was sufficient to bring about a change of heart, preventing the next boatload from getting the same reception:
Spanish Economic Development Minister Jose Luis Abalos said on Monday that his country would not offer docking to a NGO boat carrying some 230 migrants rescued at sea, saying Spain could not "become the sea rescue organization for all of Europe."

His remarks come after the boat, operated by German NGO Mission Lifeline, was turned away by both Italy and Malta, with German lawmakers who have visited the stranded vessel speaking of worsening conditions on board, and a possible humanitarian emergency as weather conditions deteriorate.
Migrants Not Welcome: Austria Deploys Border Police After Asylum Situation Goes Critical
Days after Austria threatened to reinstate border checks, Austrian forces conducted border-security exercises on Monday in the border town of Spielfeld in preparation for a wave of 80,000 migrants expected to travel through the new "Balkan route" from Albania, Montenegro, Bosnia and Croatia to Western and Central Europe.
"A state which can't protect its borders when needed loses its credibility," said Interior Minister Herbert Kickl, who was in charge of the exercise along with Defence Minister Mario Kunasek. Over 500 Austrian policemen and 220 soldiers, including those in the new "Puma" unit took part in the drills, which included a display of "Black Hawk" helicopters and simulated border unrest in which cadets played unruly migrants.
10 suspected far-right extremists arrested in France over planned attack on Muslims
Another source told the French media that the group planned to attack those they considered to be "targets linked to radical Islam," including hate preachers and radical imams, Islamist prisoners once they are released, as well as veiled women chosen at random. So far it is unclear how close the group was to implementing its plot.
The suspects were allegedly seeking to acquire firearms. Some were found during the raids of the suspects' property. Security forces also found grenades and homemade explosives, which were apparently produced by the suspects.
A retired policeman identified only as Guy S. was among those arrested, Le Parisien reported. The man, 65, is suspected of leading the Action of the Operational Forces movement (AFO), a far-right group, which all those arrested allegedly belonged to. The clandestine organization allegedly sought to avenge the victims of Islamist attacks that have hit France in recent years.
The members of the group claimed they wanted to counter "the threat of radical Islam" in France, LCI said, adding that the suspects regularly trained in shooting clubs as they apparently prepared to carry out their attacks. They also reportedly prepared caches of weapons, ammunition, and food for their families in case of a "major crisis," the broadcaster added. None of the suspects were apparently known to police or security forces before.
[When the state exercises its police power to go after its own citizens on behalf of radical Muslim imams and extremists, then the state becomes the enemy of its own people and becomes an arm of the invading foreigners. -- Webmaster]

Social problem? Sexual assaults shut down Sweden's largest music festival for good
Similar festivals in Stockholm and other cities in Sweden have experienced a surge in sexual assaults over the past few years. The wave of assaults in 2014-2016 became particularly controversial after media reports said police were aware of groups of immigrant youths allegedly harassing women at the festivals but "self-censored" the information on festival attacks in their report.
A local newspaper was also accused of withholding a tip-off on police investigating attacks by migrants, allegedly for the fear it would benefit anti-migrant parties. Both police and the paper have vehemently denied any coverup.
These European Countries Are Refusing to Accept the Unchecked Influx of Migrants
Much has been written about the unchecked influx of migrants into Europe recently. As the EU promotes the warm, fuzzy, "inclusive" policies that are overwhelming countries with immigrants, some of those countries are bluntly starting to say, "no more." At the same time, other countries seem to be quietly preparing for…something… without being quite so forthcoming about the event for which they are readying themselves.
Hungarian PM: Population Replacement Underway in Europe, Speculators Like Soros Hope to Profit from Its Ruination
Hungary's Viktor Orbán has warned that another "high tide" of mass migration is approaching and that financial speculators like George Soros hope to profit from the "ruination of Europe" via mass migration.
In a Kossuth Radio discussion on the growing flood of illegal migrants into Balkan countries just outside the European Union — Bosnia has seen arrivals surge by 600 to 700 per cent in recent months — Prime Minister Orbán warned Europe was "seeing signs of a new migration wave, of a rising tide following a low tide; it's rising now, and this poses a challenge."
"We've managed to ensure that now every migrant knows that they shouldn't follow the path marked by the signpost pointing to Hungary," he said, referring to the anti-illegal immigration 'Stop Soros' legislative package currently passing through the Hungarian parliament, and the robust border wall he built at the height of the migrant crisis in 2015.
Truck driver stabbed by alleged "refugees" using deadly force to hijack his truck in Calais
Why don't the French "authorities" round up these foreign barbarians and either put them in concentration camps or ship them back to Africa or their home countries?
The African invasion of Italy has destabilized Italian politics, which in turn is destabilizing the European Union. This is a very good thing for those who want Europe to continue to exist, because it is becoming increasingly clear that the EU's agenda includes continuing to displace the native population with massive numbers of colonists from Africa and the Middle East. Black Pigeon Speaks reports:
Multicultural Swedish town becomes hell on earth: A girl and two women tell their stories
One girl tells how she was sexually harassed and punched at her former school every day. "They locked me up in the toilet and hit me with bands. They punched and joked on me. It happened every day," she says.
"Suddenly they came forward and grab my breasts. After I punched the guy, the whole family came and told me I'm a little horny and that I need to shut up. When I'm out with my dogs, they throw stones on the dogs," she continues, pointing out that she is afraid of what will happen to her siblings and cousins in the future.
A woman explains that the affected children urge their parents not to do anything, because the gang will take revenge on the children. Another woman tells how she was "brutally" beaten by a gang of 15 people.
Hate Facts: Swedish Man Faces 2 Years in Prison For Publishing Study Mentioning Somalis Have Low IQ
According to British Professor Richard Lynn and his Finnish colleague Tatu Vanhanen, who published a book called IQ and the Wealth of Nations, which made a correlation between IQ rates and economic prosperity, the defendant is technically correct since the average IQ in Somalia is 70.
The IQ Research website lists the average IQ in Somalia as 68.
The case is yet another example of what is now being referred to as "hate facts," statements that are generally true yet are negative towards minorities or other ethnic groups.
Swedes across the country are being prosecuted for social media posts in which they draw accurate parallels between migrants and crime rates.
A 55-year-old Swedish man was recently put on trial and fined $1,265 for committing a "crime of opinion," after he posted on Facebook that Muslims, "account for a lot of gang crime in Sweden and other violent stuff like rapes," despite this being statistically true.
Nigerian migrants file human rights case with European Court over Italy's Libyan Coast Guard deal
Seventeen Nigerian survivors of a 2017 migrant boat sinking have filed a case with the European Court of Human Rights accusing Italy of violating their rights by subcontracting their rescue to the Libyan coastguard, AP said. The case was backed by a consortium of legal and human rights organizations. Its members said Tuesday that the policy, which involved using EU funds to train and equip the Libyan coastguard to patrol its coasts and bring migrants back, had subjected would-be refugees to slavery, torture and other degrading and inhuman treatment. They said Italy was responsible for the abuses because it maintained "effective control" over the Libyan rescuers. The case poses a direct challenge to Italy's 2017 deal with Libya that has greatly reduced the number of asylum-seekers reaching Europe.

So the "migrants" knowingly get on overloaded boats or rafts and flip them over in order to force the Europeans to rescue them -- and then sue Italy for not coming to their aid in what amounts to a self-inflicted drowning event. They want Italy to be forced to "rescue" the people invading their country, or else pay huge penalties and fines to the people invading them and their lawyers. Sounds like what the ACLU was doing to Hazleton, PA and other cities and states that tried to prevent colonization by illegal alien colonists. -- Webmaster
I hope it inspires the Americans': Hungarian mayor boasts that new 10ft razor-wire electric border fence has protected his country from mass immigration
According to NBC, Toroczkai was a key advocate of building the fence at the height of the 2015 crisis. It was eventually given the green light and authorities in the country insist it has closed down a major migrant route through Europe.
He said: 'This was not normal migration - this was like an attack. People moved here for a calm life and they destroyed this calmness.'
Swedish party leader says multiculturalism is a total failure: Wants to reconsider all residence permits since the year 2000
Gustav Kasselstrand, the leader and founder of the new Alternative for Sweden (AfS) party, has attacked his country's migration policy. Kasselstrand has serious plans to send migrants back who don't integrate, Sweden's Fria Tider reports.
Kasselstrand says Sweden's 'multiculture is an impossibility and a total failure'. According to him It is not possible to combine widely different peoples in one country and expect good results.
"The historical experience of multicultural societies points to the opposite. Disagreements and conflicts, not a harmonious social life [...] is the result of multiculturalism and mass immigration," he said.
Kasselstrand added that "Alternative for Sweden will never have a so-called integration policy. If immigrants cannot integrate themselves in Sweden, they will receive a 'single-ticket home' instead".
His AfS party has the intention to reconsider all residence permits issued in Sweden since 2000 and could send migrants back who have been granted residence permits on incorrect grounds.
Swedish minister says the country's elderly are the problem and not refugees
Sweden's Minister of Social Affairs, Annika Strandhäll, told newspaper Aftonbladet that the country's elderly and not refugees, are overloading the healthcare system.
The Swedish health care system is so overloaded that the care queues for surgery are so long that patients literally start to rot, Aftonbladet reported earlier.
Strandhäl is convinced this is not due to mass migration to Sweden. When readers of Aftonbladet claim that it is the acceptance of refugees that has made Swedish healthcare worse, the minister answers:
"That's not true, that's not true! We have a rapidly aging population in Sweden. Life expectancy increases by 3.5 hours a day and we have a larger number of chroniclers with life-long relationships with healthcare today than 30 years ago."
When one observes the cold, calculated, soft-genocide that the ruling 'elite' in Western Europe are directing toward the indigenous peoples of the various nations in what was formerly known as the "Free World," it seems that Anders Behring Breivik was foreshadowing events as they are currently unfolding in his manifesto. Perhaps like the Unabomber in the the U.S., Breivik felt that the only way to get attention in the media to his manifesto was to kill lots of people.
https://publicintelligence.net/anders-behring-breiviks-complete-manifesto-2083-a-european-declaration-of-independence/
Invasion of Europe today comparable to barbarian invasion of Europe of the past according to Czech ex-president
Former Czech president Vaclav Klaus said in his new book that the "migrant crisis" is comparable to the barbarian invasion of the ancient world which caused large-scale regression in the development of Europe, an event it recovered from only after several centuries.
Europe All Inclusive: Understanding the Current Migration Crisis
| | |
| --- | --- |
| | |
"Multiculturalism and human-rightism promote the notion that migration is a human right, and that the right to migrate leads to further rights and entitlements including social welfare hand-outs for migrants." — Former Czech President Václav Klaus and economist Jiří Weigl, writing in their book, Europe All Inclusive.

"Europe is weakened by the leftist utopia of trying to transform a continent that was once proud of its past into an inefficient solidaristic state, turning its inhabitants from citizens into dependent clients." — Václav Klaus.

"There are plenty of arguments suggesting that the contemporary migration crisis is connected with the post-democratic character of the EU. That it is a by-product of the already long time existing European crisis, of the systemic errors and misconceptions of European policies, of the built-in defects of EU institutional arrangements, and of the ideological confusions and prejudices of European multicultural political elites." — Václav Klaus.
Europe All Inclusive, a book by former Czech President Václav Klaus, co-authored by the Arab-speaking economist Jiří Weigl, recently published by Hungary's Századvég School of Politics Foundation, has already been translated into six languages. The Századvég School of Politics Foundation is connected to the think tank Századvég, which, in turn, is close to the FIDESZ party led by Hungarian Prime Minister Viktor Orbán. In the book, the authors write:
"What we see today is a similarly fundamental challenge to the future of Europe... and especially its 'integrated' part, is riddled with hypocrisy, pseudo-humanism and other dubious concepts. [When] the most dangerous of them are the currently fashionable, and ultimately suicidal, ideologies of multiculturalism and human-rightism...These ideologies promote the notion that migration is a human right, and that the right to migrate leads to further rights and entitlements including social welfare hand-outs for migrants... Europe is weakened by the leftist utopia of trying to transform a continent that was once proud of its past into an inefficient solidaristic state, turning its inhabitants from citizens into dependent clients."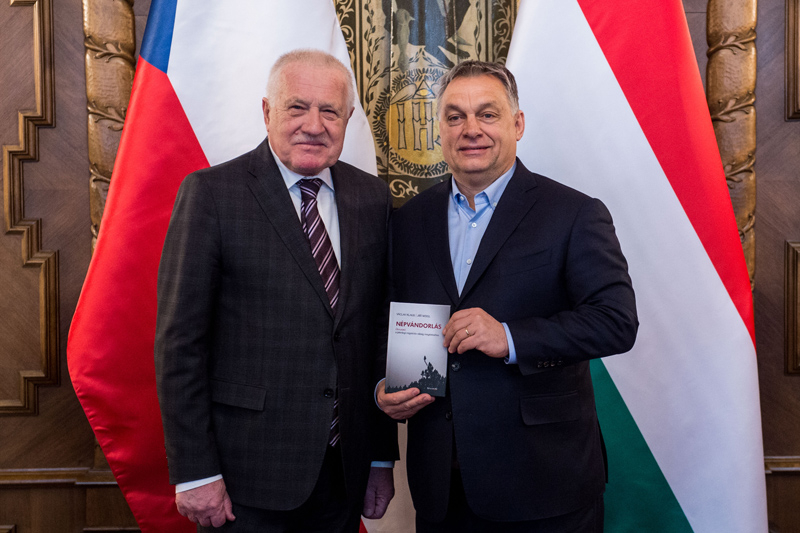 In February 2018, Former Czech President Václav Klaus (left) delivered a copy of the Hungarian translation of his book, Europe All Inclusive, to Viktor Orbán (right), the Prime Minister of Hungary. (Image source: Václav Klaus Institute)
The following are excerpts of a speech, "Is Our Membership in the EU a Real Blessing?", delivered by Václav Klaus at the Corvinus University of Budapest on February 22, 2018:
I came to Budapest to participate in the launching of the book about the recent mass migration to Europe. Its formal launching took place yesterday in the Hungarian Academy of Sciences.

Our ambition in writing the book was to contribute to the refutation of the false and misleading interpretations of the current European migration crisis. They have been promoted and propagated by the European political and intellectual elites with their progressivist, multicultural, politically correct views and attitudes. Their thinking is based on the untenable assumption that the mass migration is a positive social phenomenon. We strongly disagree. It is not a positive phenomenon, it destabilizes Europe, it endangers the peaceful and quiet developments in individual European countries.

History teaches us that any mass migration creates considerable cultural, social and political conflicts, shocks and tensions. Its costs have always been much higher than its benefits. We see it in Europe these days. The costs connected with it are high and visible and – to be frank – we have not been able to find any benefits from of it. It is evident that Europe does not need any mass migration.

We are aware of the specifics regarding the current mass migration, of the Hungarian stance, which is the result of the courageous -- and in Europe singular and isolated -- position of Prime Minister Orbán. We can assure you that his views are greatly supported in the Czech Republic. I am glad to say that my own views are very similar to Prime Minister Orbán's views.

There are plenty of arguments suggesting that the contemporary migration crisis is connected with the post-democratic character of the EU: it is a by-product of the already long-existing European crisis; systemic errors and misconceptions of European policies; built-in defects of EU institutional arrangements, and the ideological confusions and prejudices of European multicultural political elites.

My criticism is based on the fact that we are – due to our EU membership – once again masterminded from abroad and that our sovereignty is again considerably constrained.

The substance of my polemics with the EU arrangements is based both on the criticism of the negative effects of the ambitions to centralize economically and excessively unify the European continent. It is also based on those who underestimate the negative consequences of undemocratically suppressing nation-states in favor of a pan-European governance.

In the communist era, our dream was to be free citizens, not just inhabitants of our non-free states. Regarding mass migration, the issue of citizenship has become crucial again. Citizenship reflects that one belongs to a particular political community. I strongly disagreed with a well-known and often quoted statement by President Obama, when he famously announced that he is "a citizen of the world". The European political elites similarly keep saying that they are citizens of Europe. Yet, it is impossible to be a citizen of Europe. Europe is not a political community. One can only be an inhabitant of Europe.

I want to live in a Europe with less of the EU and with more of the nation-states. The currently prevailing EU ideology (I call it Europeism) systematically undermines the traditional, historically proven building blocks of the European society: the nation state, the family, the man.

I am very much in favor of the increased openness of the European society. It was attained in the first phase of the European integration process (in the era of the EEC and the EC). I am, however, very critical of the increased bureaucratic centralization, of the permanently growing regulations that suppress human activity, and of the frustrating de-democratization that is connected with the second phase of the European integration process (with the era of the EU), with the European unification. To sum it up, our membership in such an entity is a very mixed blessing. We should have the courage to say it loudly.
Václav Klaus is the former president and former prime minister of the Czech Republic and author more than 40 books, including: Europe All Inclusive: A Brief Guide to Understanding the Current Migration Crisis" (2017), Blue Planet in Green Shackles: What Is Endangered: Climate or Freedom? (2007) andRenaissance: The Rebirth of Liberty in the Heart of Europe (1997). The excerpts were shortened by Josef Zbořil and are reprinted here with the kind permission of the author.
Lega leader Matteo Salvini calls for a complete stop of illegal boat landings in Italy due to terror threat
Matteo Salvini, leader of the right-wing Lega party, said on Wednesday that all migrant boat landings should be stopped amid warnings of terror threats.
The European Border and Coast Guard Agency, Frontex, has alerted authorities to the possibility of terrorists arriving amongst the illegal migrants reaching the coasts of Italy.
Salvini is quoted as saying "We ask for an immediate move, an ironclad control on all our borders by land and sea, and the interruption of any further landings on our coasts".
His comments come after several arrests have been made in Italy over the past days of would be migrant terrorists. The latest arrest was on Wednesday, where a Moroccan, with Italian citizenship, was arrested in Turin. The suspect had allegedly been planning to enrol lone wolves to carry out attacks with trucks.
Prominent Turkish Official: Europe Will Be Muslim
"Europe will be Muslim," prominent Turkish official Alparslan Kavaklıoğlu recently proclaimed. In this he was echoing his president, Recep Tayyip Erdoğan, who said last year that Muslims "are the future of Europe." Interestingly, Kavaklıoğlu also has much in common with German Chancellor Angela Merkel and the rest of the Old World's establishment class, saying that his "biggest worry is that there is an explosion of micro-nationalism" on the continent. (Translation: The greatest concern is people who want to preserve their own culture.)
Tiny Irish Town Taking Hundreds of Migrants Had No Say, Locals Fear Being Called Racist
A resident of a tiny Irish town having its population increased by a third by a new migrant centre has said Ireland has become a "slave state" of the European Union (EU) and its immigration policies, leaving locals helpless.
"We don't know where these people are going to be from. They won't tell us what countries they're from. What religion they're from," said Michael Walsh.
Media Blackout: Paris On Brink Of Civil War Warns Le Pen
Marine Le Pen has warned that Paris is on the brink of a total civil war, as media outlets across Europe refuse to report on the situation.
Paris has been under martial law for around 2 years with riots, rape and murder filling the suburban streets.
With French police routinely fleeing from armed rioters, Marine Le Pen has urged President Hollande to address the growing concern that Paris is about to fall into complete civil war as rioters close in on the city center.
French Children Taught Migration Is a Human Right, "We're" All Africans
France is safe and prosperous only thanks to a 'lifetime of open borders', while mass migration is a "universal right", according to literature being handed out in French classrooms.
Intended for distribution to children between the ages of eight and 16, the new booklets are produced by 'Secular Solidarity', an organisation which receives around half of its funding from French taxpayers, in conjunction with other groups including SNUIPP-FSU, the major teachers' union in France.
"Immigration is a fundamental human right", according to the taxpayer-funded body's document, which tells children that "mass migration is the very essence of humanity", and argues they have no right to secure the French border because "the most recent research shows the first humans were all from Africa".
Security analyst: Europe's politicians do not want to admit the West is in a state of war
"The main problem is political, because the majority of European political representatives still do not want to admit the fundamental truth that the West is, simply, in a state of war and that it should behave accordingly."
Former Italian PM Berlusconi Pledges to Deport 600,000 Illegal Migrants If He is Re-Elected
Former Italian Prime Minister Silvio Berlusconi has pledged to deport 600,000 illegal migrants if he is re-elected. Warning of a 'social time bomb ready to explode', the 81-year-old said in a TV interview his centre-right coalition would remove those who 'do not have the right to stay'. 'Immigration has become an urgent question, because after years with a leftwing government, there are 600,000 migrants who don't have the right to stay,' he said. This comes after a far-right extremist shot six Africans on Saturday in Macerata, a small town in northern Italy.
Sweden Hell: Armed Migrant Teens Roaming With Kalashnikovs; Military May Be Deployed
As we reported last week, Sweden may or may not be preparing for civil conflict - as Prime Minister Stefan Lofven said that the government would do whatever it takes - including deploying the military - to end the wave of gang violence coming primarily from young migrants in the country's "no-go" zones.
Right-wing Italian politician causes stir, saying migrants wipe out white race
An Italian politician running for president of wealthy Lombardy province triggered an avalanche of accusations over an interview in which he claimed the white race was in danger due to migration flows.

Speaking to local Radio Padania on Monday, Attilio Fontana of the right-wing, nationalist Northern League (Lega Nord) party alleged migrants are threatening the very existence of the white race, making his opponents bicker over the remark.

"We cannot [accept all asylum seekers] because we won't all fit, so we have to make choices," he said, as cited by La Repubblica newspaper, adding that Italy must decide "if our ethnicity, if our white race, if our society, should continue to exist or if it should be wiped out."

Attempting to justify his claim, Fontana said that being unwilling to take in all arrivals "isn't a question of being xenophobic or racist, but a question of being logical or rational."
Italy first? Right-wing politician vows to kick out 100k migrants per year if elected PM
The head of Italy's ultra-nationalist Lega Nord party has promised to clean up the "mess" and kick hundreds of thousands of illegal migrants out of the country if he is elected prime minister in the upcoming general election. The 2018 Italian general election is due to take place on March 4, after the country's Parliament was dissolved by President Sergio Mattarella in late December. The leader of Italy's traditional far-right 'Lega Nord' party hopes that his 'Italians first' slogan will sway enough voters to land him in office. Salvini is betting on Italians' anti-migrant sentiments to bring him to power as part of a center-right alliance led by Silvio Berlusconi's Forza Italia (Go Italy!).
Europe 'dismembering itself' by not supporting 'continuity of its people' says chair of German Left
"...Where education is being economized to the point where it no longer functions, where public institutions are decaying, where hospitals are completely under-equipped, where countries are pressured to privatize and cut back on social benefits, and the dividends are bubbling more than ever before."
Such situations show that "this Europe is not a Europe that supports the continuity of its people." Instead, it is a Europe "that is dismembering itself. That there's nationalistic aspirations and tendencies in so many countries, that's a result of these politics," Wagenknecht said in footage published by Ruptly.
French Media Pushing Pro-Migrant Narrative: Claims It is Beautiful To Be Invaded By Migrants
Mayor of Palermo Leoluca Orlando declared his love for newly arrived migrants from Africa, most of them coming into the country illegally claiming to be asylum seekers, in a largely pro-migrant article published by French centre-left newspaper Libération.
United Nations Transports Welfare Colonists from Africa to Italy
"This should be a point of pride for Italians," Interior Minister Marco Minniti told reporters on the tarmac [where the U.N. dumped a planeload of colonists]. "This is the just beginning. We will continue to try to open this humanitarian corridor."
What these posturing fools are opening is Europe's jugular vein.
German minister says EU should PAY members to take ITS migrants as row with Merkel brews
ANGELA Merkel is facing serious stumbling blocks when trying to negotiate a coalition deal with her rival party as MPs disagree on how to deal with the biggest issue of immigration.
'Austria will set agenda for Europe' Coalition looks to 'take back control' from Brussels
The new Austrian government will set the political agenda for the European Union, as its coalition leaders look to change how Europe is run. Prime Minister Sebastian Kurz struck a controversial coalition deal with the far-right Freedom Party to form a new Government. In return, the Freedom Party were given top cabinet posts and control over the Interior, Defense and Foreign Ministries. The new coalition leaders will not seek to leave the EU, but instead seek to change how the bloc is run, according to political analyst Thomas Hofer.
Austria launches new migrant policy: Benefits cut, phones seized and money taken
The Conservative People's Party (OVP) and the far-right Freedom Party (FPO) both ran their campaign on an anti-migrant policies. And the new government has quickly rolled out a series of migrant rules for those arriving in the country. Phones will be seized upon entry, allowing border officials to analyse mobile data to determine migrants' identities. Money will also be taken from migrants and put towards the cost of caring for people arriving in the country.
Like they used to joke in the Soviet Union, the future is certain; it's the past that keeps changing. Progressives have been methodically displacing the population of Sweden with Islamic welfare colonists. Therefore, it was only a matter of time before we learned that Vikings were influenced by Muslims. Seriously — or maybe not so seriously, since this is from the New York Times:
The discovery of Arabic characters that spell "Allah" and "Ali" on Viking funeral costumes in boat graves in Sweden has raised questions about the influence of Islam in Scandinavia. …

The words Allah and Ali appeared in the silk found in Boat Grave 36 and in many other graves — and, most intriguing, the word Allah could be seen when reflected in a mirror.
Likewise, the stylized ice cream swirl on the lid of Burger King food packaging resembled the Arabic inscription for Allah, resulting in a threatened jihad and forcing Burger King to change the design. No mirror required.
"A giddying thought is that the [burial head] bands, as well as the costumes, were produced west of what was the Muslim heartland," [textile archaeologist Annika Larsson] said.
Why is that thought "giddying"? Because liberals enthusiastically side with Islam in the war of extermination it has been waging against Western Civilization for the last 1,400 years
Failed integration: In next 10-20 years, France will be new Lebanon according to writer
51 Iraqi migrants, incl 17 children, found crammed in Berlin-bound truck (PHOTOS)
A group of 51 migrants, including 17 children, has been found crammed in a truck heading to Berlin, German federal police say. The exhausted migrants were taken for questioning, while the Turkish driver was arrested for alleged (sic) human trafficking.
Early Saturday, police said they pulled over a truck with Turkish license plates on federal highway A12 near the town of Muellrose, not far from the Polish border, revealing "a shocking picture,"according to Der Spiegel. 20 men, 14 women, 10 boys and seven girls were squeezed inside the vehicle. According to the police report, these were several families of Iraqi origin.
0:32 GMT Sept. 6, 2017
Hungary calls EU court's refugee ruling 'appalling'
Hungary said on Wednesday a ruling by the EU's highest court that member states must take in refugees and asylum-seekers was appalling and unacceptable, flagging further legal battles with European authorities over the matter. "The Hungarian government considers today's decision by the European court to be appalling and irresponsible," Foreign Minister Peter Szijjarto said. "This decision jeopardizes the security and future of all of Europe." Szijjarto said the decision was made based on political rather than legal or professional considerations. "Politics has raped European law and values," he said. (Reuters)
https://www.rt.com/news/line/

1:27 GMT Sept. 6, 2017

Poland's stance on migrants unchanged despite EU court ruling – PM
Poland will continue to refuse to accept migrants under a European Union relocation scheme despite a ruling by EU's highest court that Brussels had the right to force member states to take in asylum seekers, Prime Minister Beata Szydlo said on Wednesday. "I was convinced that such a decision would be made [by the court], but this absolutely does not change the stance of the Polish government with respect to migration policy," Szydlo said. Earlier on Wednesday, the European Union's highest court dismissed complaints by Slovakia and Hungary about EU migration policy. (Reuters)
https://www.rt.com/news/line/

Authored by Guy Milliere via The Gatestone Institute,
European leaders accepted the transformation of parts of their countries into enemy territories. They see that a demographic disaster is taking place. They know that in two or three decades, Europe will be ruled by Islam.
Ten years ago, describing what he called "the last days of Europe," the historian Walter Laqueur said that European civilization was dying and that only old monuments and museums would survive. His diagnosis was too optimistic. Old monuments and museums might well be blown up. Look nowhere else than what the black-hooded supporters of "Antifa" -- an "anti-fascist" movement whose actions are totally fascistic -- are doing to statues in the United States.
The terrorist attack in Barcelona received the same reaction as all the large-scale terrorist attacks in Europe: tears, prayers, flowers, candles, teddy bears, and protestations that "Islam means peace ". When people gathered to demand tougher measures against the rising influence of Islamism across the continent, they were confronted by an "anti-fascist" rally. Muslims organized a demonstration to defend Islam; they claimed that Muslims living in Spain are the "main victims" of terrorism. The president of the Spanish Federation of Islamic Religious Societies, Mounir Benjelloun El Andaloussi, spoke of a "conspiracy against Islam" and said that terrorists were "instruments" of Islamophobic hatred. The mayor of Barcelona, ?? Ada Colau, cried in front of the cameras and said that her city would remain an "open city" for all immigrants. The governor of Catalonia, Carles Puigdemont, used almost the same language. Spain's Prime Minister Mariano Rajoy, a conservative, was the only one who dared to call jihadist terrorism by its name. Almost all European journalists said Rajoy's words were too harsh.
Polish Official: "EU's Suicidal Migrant Policy is Killing Europe"
Polish Minister of the Interior Mariusz Blaszczak has issued a stinging rebuke to the European Union, asserting that their "suicidal" open border policy is the equivalent of "looping a rope around Europe's neck."
The EU is trying to force the country to accept another wave of Muslim migrants and has initiated an infringement procedure against Poland, the Czech Republic and Hungary for "non-compliance with their legal obligations on relocation".
Following the latest terror attacks in Spain and Finland, Poland doubled down on its refusal to accept more migrants, with Pawel Soloch, head of the Polish National Security Office, pointing out the clear connection between a country's Muslim population and its risk of suffering terrorist attacks.
Mariusz Blaszczak struck an even stronger tone in a letter he sent to the European Commission, accusing the EU of being complicit in the destruction of the continent.
Venice mayor: Anyone who shouts 'Allahu Akbar' will be shot
Cops in Venice have been told to shoot potential terrorists on sight. The Italian city's mayor has ordered them to target anyone shouting "Allahu Akbar", Arabic for God is Greater.
Luigi Brugnaro, mayor of the tourist hot spot of Venice, revealed the order at a summer think tank and was applauded by delegates. He said: "Anyone who shouts Allahu Akbar in St Mark's Square can expect to be gunned down by snipers within four paces.
In once-welcoming Italy, the tide turns against migrants
PISTOIA, Italy — Caterina Pani grew up immersed in the life of a left-wing town in the Tuscan hills that prides itself on its devotion to helping those in need. So she was flabbergasted this summer when her fellow citizens elected an anti-migrant mayor, the city's first right-wing leader since World War II.
The community has turned against the asylum seekers who have been setting sail toward Italy in search of a better life. The new mayor is talking about barring the way to fresh arrivals. Pani's old neighbors are campaigning against a proposed migrant reception center in their midst. And a priest who dared to shelter an undocumented Ghanaian man was slapped with a fine for failing to tip off authorities to his presence.
They Fucked Up, And They Know It

Germany's leaders have access to the damning migrant statistics. This is why they've been careful to share as little as possible with the public. They know about the horrendous crime, huge expenses, and the fact that thousands more are still pouring in each month. Bavarian premier Horst Seehofer recently announced that it was a "great illusion" for Germans to hope that these animals are sent away because nonsense about legal technicalities makes it "impossible". Comments like this indicate that the panicked politicians are well aware of their people's desired course of action. They seem to understand their severe mistake, but a change in course would also be an admission of guilt. You can't reverse your own policy without tacitly admitting that you shouldn't have done it in the first place.

A Helpful Jew Comes To The Rescue (For Now)

In order to avoid inciting a broad backlash, the government has pursued a strategy of information suppression. They do their best to keep the public uninformed about migrant numbers and atrocities by only releasing as little information as possible. This is meant to help people believe that the outrages committed against their communities are isolated incidents. For instance, when the NYE sexual assaults in Cologne made world headlines, it only leaked out much later that these atrocities had been committed on an immense scale in cities across Germany. The second is to censor the internet and arrest those who criticize their policies. This suppression is led by former Stasi agent Anetta Kahane. It's a sign of their desperation. Unfortunately for them, this wretched (((women))) can't change reality by jailing the people who post about it on FB.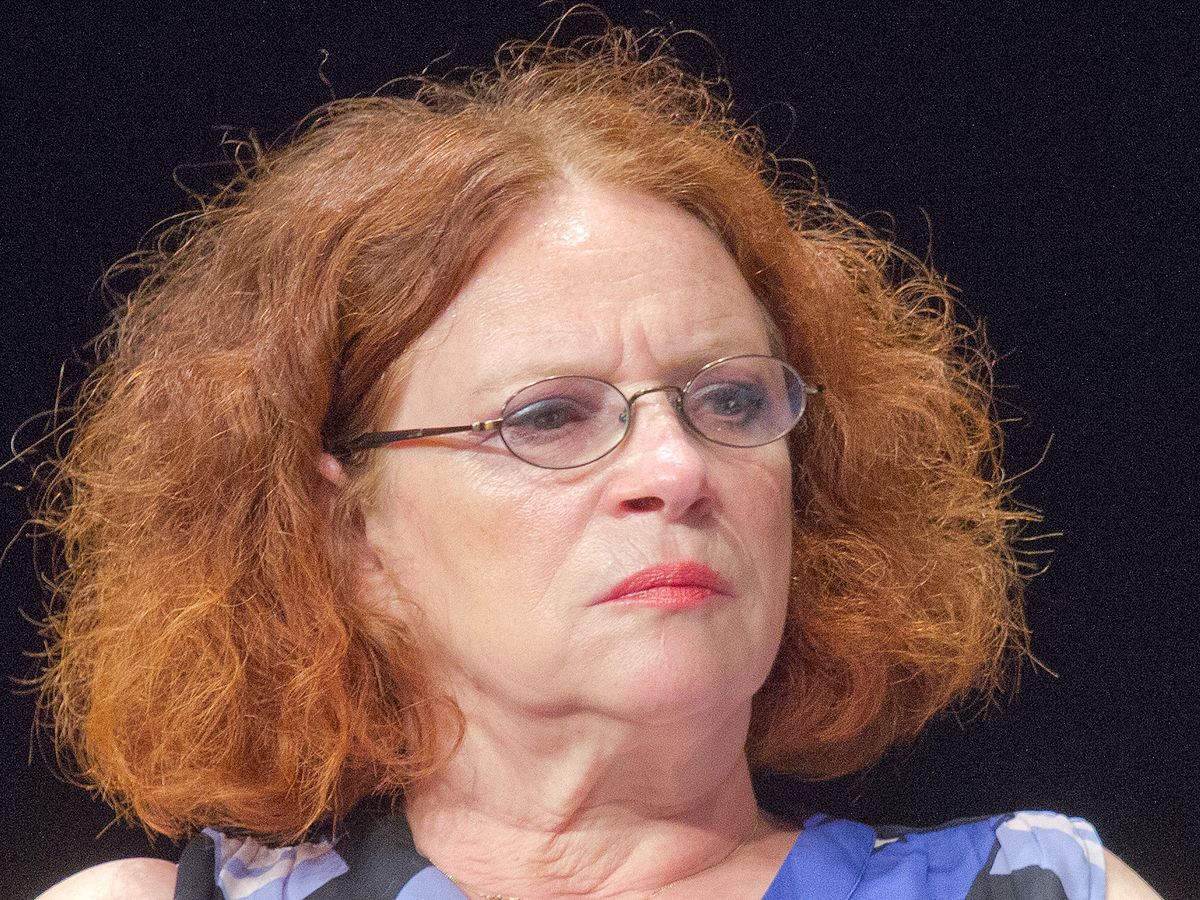 Anetta Kahane
We'll sink them: Angry activists threaten migrant traffickers ships arriving in Sicily
As Italy becomes increasingly frustrated with the number of African migrants reaching its shores, activists are taking matters into their own hands. They say they're ready to sink migrant-trafficking ships and ensure that asylum seekers are returned to Libya. Anti-immigration (sic) activists are threatening to sink ships used to transport migrants (invaders) off the coast of Sicily to prevent them from bringing in more people.
"No magic solution" are the words of a conquored people's "leaders" who are turning Italy into a huge Lodz ghetto. Italian men must grow some balls and rid themselves of the "elite" who are replacing them with Africans and other invaders.
UN warns of mounting migrant tension on Greek islands
The UN refugee agency on Thursday warned of mounting tension on Greek islands holding thousands of refugees and migrants. "On the islands the situation has become a bit more tense with additional arrivals… Lesbos, Samos and Chios is where the situation is the most tense," Philippe Leclerc, the UNHCR representative in Greece, said. "We need additional places… we need more support on the ground and to have more transfers from the islands to the mainland," Leclerc said. The call came as the EU announced an accommodation initiative to help relieve some of the strain. According to government figures, camps on Lesbos, Samos and Chios nominally built to house some 5,500 people are currently accommodating over 9,000. (AFP) (RT.com)

French protesters build wall around former hotel set to become migrant shelter
Angry residents in a French town have built a wall around the entrance of a former hotel which is slated to become a migrant center, accusing the government of failing to consult citizens over the plan.
A few dozen protesters in the town of Semeac, southwest France, built the wall around the disused Formule 1 hotel overnight, AFP reported. The wall measures 18 meters (60ft) long and 1.8 meters high (5.9ft).
German media failed to objectively report refugee crisis, sided with govt agenda - 'study'
The report is available on the website of the Otto Brenner Foundation. According to German media, the full study will be officially published on Monday.
The investigation accuses mainstream newspapers such as Bild, Die Welt, the Sueddeutsche Zeitung, and the Frankfurter Allgemeine Zeitung, of being in lockstep with German Chancellor Angela Merkel's refugee policy.
More than 1.6 million asylum-seekers are estimated to have entered Europe between 2014 and 2016, leading to the biggest refugee crisis since World War II. From 2015 on, Chancellor Merkel's government has conducted what is now known as the 'open-door' policy, despite an avalanche of criticism from the public.
Van Driver Dies as He Crashes Into Tail-back After Africans Set Up Roadblock Near Calais
A van driver died on the highway to the French port of Calais in an accident caused by a roadblock of tree trunks set up by [invaders]. Nine Eritrean nationals have been detained in connection with the incident, according to local official.

The Polish-registered vehicle rammed into one of the three trucks which stopped in front of the roadblock, catching fire.

The driver, whose nationality isn't known, died at the scene, as Le Parisien reports. The crash took place at Guemps, 15km from Calais, home to the notorious "Jungle" refugee camp.
10,000 migrants "rescued", dozens drown trying to reach Italy from Libya this week May 27, 2017
Nearly 10,000 migrants were rescued off the coasts of Italy and Libya this week, as the leaders of G7 gathered for a summit coincidentally held in Sicily. And at least 54 people have drowned in the Mediterranean since Tuesday.
Large-scale rescue efforts off the Italian coast on Friday saved 2,200 migrants who risked their lives traveling in unworthy sea vessels to reach Italy. Italian coastguard and commercial boats delivered those rescued to reception centers in Italy. A further 1,200 people were rescued by Libyan ships and taken to Tripoli or Zawiya.
Putin: New World Order Are In Final Stages Of Their European Masterplan
Baxter Dmitry
YourNewsWire.com
May 25, 2017
As European nations mourn their dead and prepare for the next wave of "imminent" terror attacks, President Putin warns that the New World Order are in the final stages of their "70 year masterplan for Europe", and the process will only speed up from here.
"The New World Order put hornet nests in your countries," Putin told a Kremlin tour group. "And now they are poking them."
With France in a state of emergency, the United Kingdom under martial law with thousands of troops patrolling the streets, and Germany and Sweden suffering migrant-related breakdowns of law and order, it is hard to argue with Putin.
The New World Order's plan to fill Western nations with radical Islamic immigrants - against the will of the citizens of these countries - and then unleash hell on earth by "poking them", has been achieved.
Putin believes that the open border policies forced on European nations must be rejected if the continent is to have any chance of a peaceful future.
"My European brothers and sisters must reject the globalist open border policies being pushed onto them by the elite."
There is no place for sovereign nations in the globalists' vision of the future, according to Putin. And the Russian president pointed the finger of blame directly at the Rothschilds and their cabal of international elites.

European coast guard ships and NGO's continue to wage demographic warfare against Europeans under the fake premise of "rescuing" migrants, creating the very "migrant crisis" that is destroying Europe. No sane governments would "rescue" these economic invaders and bring them to Europe instead of returning them to Africa.
13:43 GMT

2,100 migrants rescued in Mediterranean, heading to Italy

The Italian coast guard says some 2,100 migrants have been rescued at sea to be brought to safety in Italy. Among those rescued Friday and early Saturday is a 6-week-old boy, one of seven migrants transferred to a coast guard motorboat to be sped to a medical facility. One body was also recovered. The onset of warmer weather has encouraged even more human traffickers based in Libya to launch overcrowded, unseaworthy dinghies or small wooden boats, leaving the migrants to the mercy of the deadly Mediterranean Sea. Besides Italian coast guard vessels and a Spanish ship, two cargo ships and boats operated by NGOs helped in the massive rescue effort. The migrants, most lately from sub-Saharan Africa, are fleeing war, conflict as well as poverty. (AP)

https://www.rt.com/news/line/ (May 20, 2017)

African Invaders Brutally Rape Swedish Teen, Leave Male Friend with Brain Damage
Before long, the migrants began sexually harassing the girls. Matters quickly escalated from there, with the pair conferring briefly before spraying the male Swede in the face with pepper spray.
The Freie Zeiten describes how they then beat and kicked the Swede with "brutal force", leaving him with "multiple cerebral haemorrhages, severe swelling and bruises all over his body, as well as bone fractures and open wounds".

Jarara's younger companion, 19-year-old Mwangi, is said to have "strangled" one of the girls when she tried to intervene, slamming her into a wall and "hurling" her to the floor.
The Kenyan then grabbed another of the girls by the hair, dragged her into the bedroom and raped her. She was also strangled, with the Kenyan threatening to strike her if she screamed.
Demographic Warfare by Little Eichmans -- European Union Tells Hungary and Poland To Accept Mass Migration Or Leave
France and Germany, along with a host of up to 21 other countries, are set to demand Hungary and Poland either accept migrants under the quota system or leave the European Union (EU).
The two nations have ignored Brussels' insistence that they take migrants presently residing in great numbers in Italy and Greece. Public opinion in Hungary and Poland is also strongly against being forced to accept thousands of migrants from non-European cultures.
Born in Britain -- Mass Immigration and the Twilight Zone
If you think that the recent attack by a Black terrorist in London says anything about the harm done by mass immigration, then think again. A great liberal intellectual called Matthew D'Ancona has crushed such racist nonsense with these lines in the world's greatest newspaper:
As we now know, the attacker, Khalid Masood, was British, born in Kent and brought up as Adrian Russell Elms. His story is one of radicalisation, the question being when and how he embraced extremist Islamist ideology: the path that led him to an act of murderous violence has nothing to do with immigration. (The Brexiteers' immigration promises are unravelling fast, The Guardian, 27th March 2017)

See? The terrorist was born here. He was 100% British. Immigration had nothing to do with his terrorism. Somehow the concept of second-generation immigrants is far too complex for these intellectuals, so that the ill effects of policies in place for 50+ years can only be discussed within the context of recent immigrants not born in the UK.

Voila! Crime, terrorism and academic failure by second-generation immigrants have nothing to do with immigration. Believing their own propaganda, these (pseudo) intellectuals imply that second-generation immigrants have been entirely shaped by mainstream British culture, so that the cultures immigrants bring with them to the UK are completely irrelevant. It's the same with personal traits like IQ: Mental ability has nothing to do with the ethnic/racial/religious heritage of immigrants after the first generation. Whatever their performance, it is due to having been born in the UK, with low performance likely due to White racism. It's like saying that Masood would have been born in the UK even if his parents had stayed overseas.
Together with Greece, Italy is the main port of entry for the great majority of refugees to Europe. By official count, in 2016 Italy received some 180,000 asylum-seekers, the better part of them from Africa. The numbers are up from 2014 and 2015, which brought roughly 170,000 and 150,000, respectively. This is half a million immigrants in the course of three years, an influx of unprecedented magnitude.
Soros Defeated In Macedonia As Thousands Of Citizens Reject EU
Hundreds of thousands of people in cities across Macedonia have rejected George Soros and the EU in the biggest display of anti-globalism ever seen.
For 26-days straight, thousands of people have taken to the streets in order to send the message to Soros and European leaders that the people of Macedonia are a sovereign nation who utterly reject the left-wing agenda to divide the nation and bring a socialist-Muslim coalition to power.
Anti-Soros Uprising Spreads Across Europe, Media Blackout
Liberal media, in thrall to the globalist masterplan, is suppressing news that George Soros's Open Society Foundation is being banned across Europe.
'I will not submit!' Marine Le Pen REFUSES to grovel to Merkel and EU in swipe at elite
MARINE Le Pen delivered a rousing speech last night promising that as French President she will not take instructions from Angela Merkel nor beg for her approval.
Close all mosques and ban the Koran: Poll-topping Geert Wilders launches de-Islamization manifesto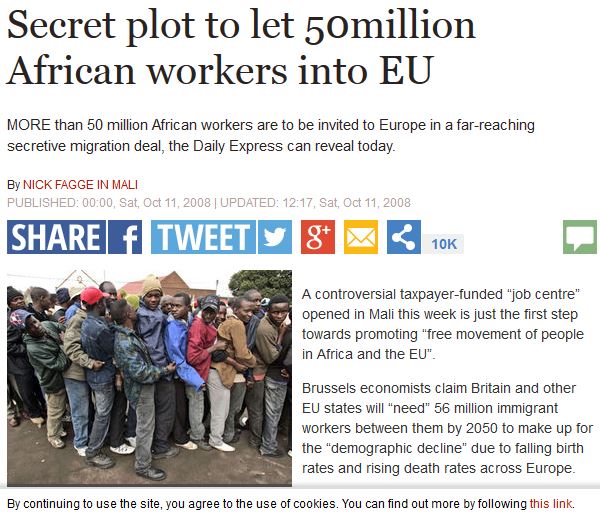 500 invaders on way to Europe rescued (sic) off Libya

Spain's Defense Ministry says one of its frigates has "rescued" (sic) almost 500 people from a wooden boat off the Libyan coast as it headed slowly north toward Europe. "Authorities" say that among the 494 rescued Sunday were 18 women and eight children. A Defense Ministry statement on Monday says that the frigate provided those rescued with food and medical treatment. . . . (Why not just admit that Spain's so-called Defense Ministry is engaging in human smuggling to further the demographic replacement of Europeans with Africans of Color? -- Webmaster)


Swedish Police in Malmö appeal for help amid upward spiral of violence (by asylum seekers / migrants)

It is not the first time that Malmö, the third largest city in Sweden and home to a large migrant population, has raised the alarm about the increasing wave of violence. In July last year, a spate of shootings, blasts and arsons that followed the sentencing of three men for complicity in the Christmas Eve bombing in Rosengard prompted the local police force to appeal to their colleagues at a national level for "shared expertise."

"Populations do not listen to their prophets." George Orwell Enoch Powell who prophesied "rivers of blood" in England and his prophecy came to pass on 7/7 when the descendants of Asian and African invaders murdered British people in the public transport system in London.

.


Austrians living in fear as violent migrant gangs carry out DAILY attacks in Vienna
AUSTRIANS are living in fear of being attacked by migrant gangs following a wave of violence in Vienna.
Far-right Britain First leader threatens politicians & journalists with day of reckoning (VIDEO)
Hungary in NEW EU fight: Orban declares plans for asylum seeker detention camps
The conservative government, lead by 53-year-old Prime Minister Viktor Orbán, has outlined new proposals which look likely to put it on a direct collision course with the European Union. Minister of the Prime Minister's Office János Lázár, 41, has announced the move which will deny refugees free movement within the country while their case is being decided.
Czech Government Fears Muslim "Super-Holocaust", Urges Citizens To Shoot Jihadist Invaders Themselves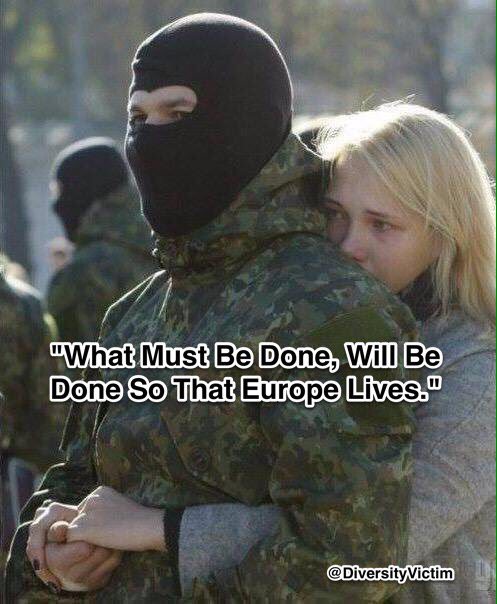 On the heels of Czech President Milos Zeman's warnings of a possible "super-Holocaust" carried out by Muslim terrorists, urging citizens to arm themselves, WaPo reports the country's interior ministry is pushing a constitutional change that would let citizens use guns against terrorists if police are delayed or unable to make their way to the scene of an attack.
'We won't end up like no-go zone Sweden' Norway MP warns of mass migration dangers
A GOVERNMENT politician has said the lawless conditions pushing Sweden to breaking point must never be allowed to flourish in Norway.
German Police Criticized For Preventing Repeat of Mass Molestation in Cologne
German police are being criticized for preventing a repeat of last year's shocking scenes in Cologne where hundreds of women were sexually molested by Muslim migrants on New Year's Eve.
A huge mob of around 650 North African men turned up at the same location of last year's mass sex assault, despite a massive police presence of around 1700 officers who were tasked with ensuring the safety of citizens.
Poles Smash Kebab Shop After Muslim Employees Stabbed Man to Death Over Firecracker
A group of Muslims reportedly stabbed a 21-year-old polish man to death in the street on New Year's Eve after he threw a firecracker in the general vicinity of their Kebab shop.
Poles responded the next day by smashing their shop up and throwing bricks through their windows.
Video of the incident shows a large crowd cheering their retaliatory strike.
"I would be happy if there weren't a single Arab in our country," one protester who did not take part in the vandalism said.
"I am against foreigners ruling in our country, in our beautiful town, and that they would do such things! We don't need them here! They have their own countries, they should rule in their home countries," he said.
The killers were reportedly two Algerians, a Tunisian and a Moroccan.
http://www.infowars.com/watch-poles-smash-kebab-shop-after-muslim-employees-stabbed-man-to-death-over-firecracker/
Uncovered evidence that Angela Merkel is intentionally allowing ISIS to operate in the EU (Dec. 25, 2016)
Abstract:
Angela Merkel and those within the EU and German government who are aligned with her are knowingly allowing ISIS operatives to infiltrate the EU, set up networks and stage attacks on European citizens. The goal of allowing this to occur is to create a crisis which will artificially deepen the need for greater European integration into the EU, which is of course mostly controlled by Germany and allows them to control Europe without firing a single shot (so far). Once the crisis has been created, Merkel will use it as an excuse to use the newly formed EU Army to occupy European nations. This army seems to currently be supplied by NATO and NATO officials who are in a position to discover this are showing up dead.
Economics, Immigration and Terrorism: Europeans Could See Civil War, Unrest And Utter Chaos
Things have become so utterly unstable in the European forecast that experts are now expecting to see full on clashes, and eventually, even civil war in the streets.
The pressure of increasing terror attacks in major EU countries, a populist revolt against economic tyranny and the ongoing refugee crisis have been threatening to bust open the seams of order.
Europe is said to be "on the brink," as things are coming to a head, and drastic measures are being considered to keep order and maintain EU authority against a tide of uprisings.
Rome on verge of war between Italians and Invaders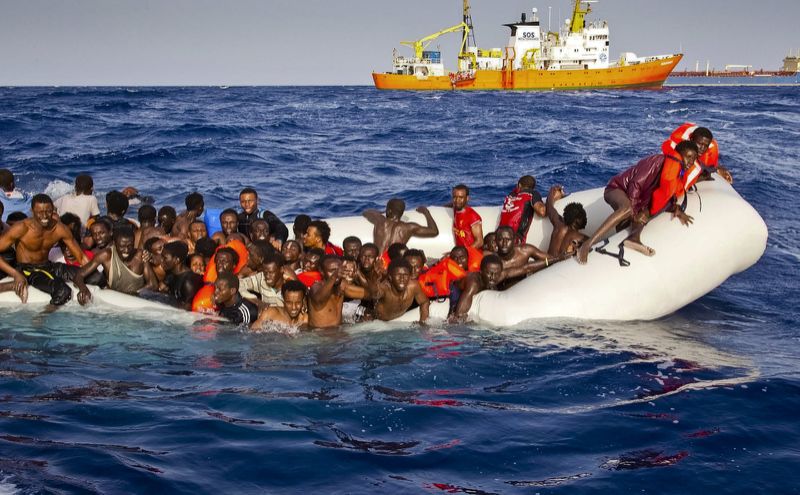 Germany's lying media refuses to report rape of daughter of high ranking EU "official" by Afghani invader
Italy's Minister of the Interior Angelino Alfano is planning to throw citizens in prison if they don't hand over their homes to migrants, according to a report from Italian paper Ilgiornale.
Today 15:59 GMT November 28, 2016

Record number of boat migrants reach Italy this year
The number of migrants who have reached Italy by boat from North Africa this year has already topped a previous record set two years ago, official data show. Italy has borne the brunt of new arrivals since the implementation in March of an agreement between the EU and Turkey to curb the flow of migrants sailing for Greece. As of November 28, 171,299 boat migrants had reached Italy's shores, the Interior Ministry said, compared to the previous record of 170,100 for all of 2014. Last year some 154,000 migrants came through the deadly central Mediterranean route, bringing the three-year tally of arrivals to almost a half million. More than 176,000 asylum seekers now live in Italian shelters, and there have been a record number of asylum requests this year. (Reuters)
https://www.rt.com/news/line/

16:54 GMT November 27, 2016 [North America]

Refugee center pelted with Molotov cocktails in Austria

A refugee shelter in the town of Himberg, not far from Vienna, was pelted with beer bottles filled with flammable liquid, Austrian police spokesman, Johann Baumschlager, told APA news agency, adding that the arsonists failed to set the building on fire, and the attack resulted in no casualties and only minor damage to one of the walls. Police have launched a probe into the incident, but the perpetrators have not yet been identified. ["We can do it!"]

https://www.rt.com/news/line/

Shock Video: Police Force 80-Year-Old Italian Hotel Owner to House African Invaders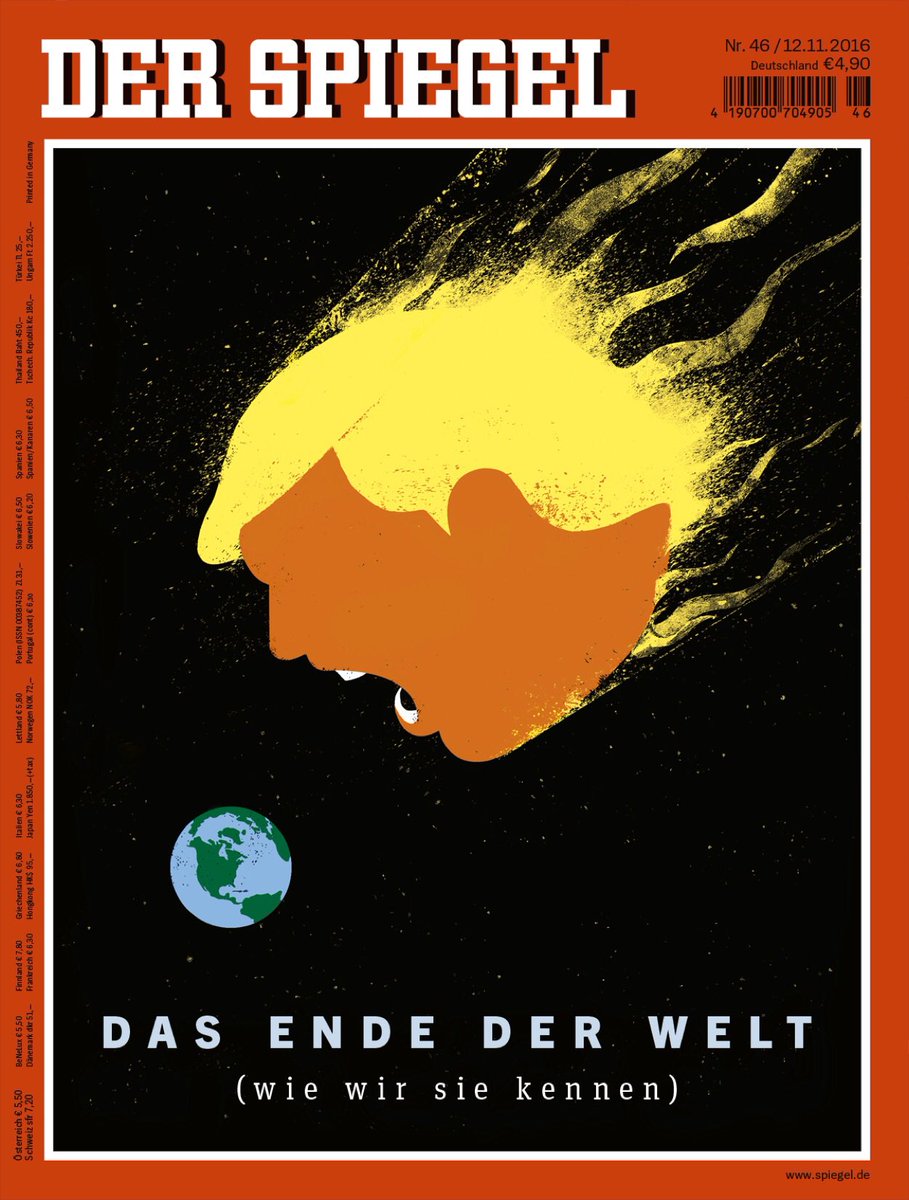 CHARTER FOR ETHNIC RECONSTRUCTION [Guest Opinion]
Article 1: Repatriation Scheme
The introduction of a repatriation scheme to reduce the number of non-whites in Britain. The aim of the scheme would be to produce small, well-integrated ethnic minority communities – no more than one million in total – evenly spread in geographical terms across Britain, stable in age profile, spread across different social classes and occupations and reflecting the range of ethnic groups present here.
Those returning under the scheme would bring enormous benefits in terms of skills and capital to their home countries, which many of these countries so lack. This would aid economic development and thus, in turn, help to reduce migratory pressures.
Article 2: End to Non-White Immigration
An end to all but very small-scale non-white immigration. This includes abandoning the present system of asylum, and the strengthening and proper enforcement of existing laws against illegal immigration.
Article 3: White Immigration Scheme
The introduction of an immigration scheme to attract people of white European descent living outside Europe to settle in Britain. This programme would be aimed principally at those living in the US, Canada, Australia, New Zealand and South Africa.
Article 4: New Citizenship Law
The introduction of a new citizenship law to limit citizenship to people of British and other white European descent. Existing passports held by non-whites would be valid until their date of expiry, but would not be renewed. Those non-whites remaining on completion of the repatriation scheme would do so as resident non-citizens.
Article 5: Repeal of Race Relations Legislation
The repeal of all race relations legislation, along with the abolition of all race relations organisations.
Article 6: Government Apology
The making by the government of a public apology for the mass non-white immigration of recent decades, in which they should be joined by leaders of all political parties, the trade unions and other organisations which have supported, or at least failed to oppose, the creation of a multi-racial society in Britain.
This apology would serve as the official announcement of the death of the destructive ideology of multi-racialism and the beginning of a period of ethnic reconstruction. It would provide a valuable marker to indicate a turning point in British history.
Article 7: Recognition and Compensation
Official recognition of, and financial compensation for, those who spoke out against the creation of a multi-racial society in Britain and as a result became the target of government surveillance which, at the very least, seriously affected their ability to lead normal personal and work lives.
Article 8: Opening of Records
The opening of the records of the security services relating to those who opposed the creation of the multi-racial society so that these people may check details of the actions of the authorities against them and how the authorities purported to justify their actions.
Article 9: Prosecution
The prosecution of those who have been responsible for the mass non-white immigration of recent decades, and for the passing of race relations legislation designed to provide a legal framework for the multi-racial society and suppress dissenting views.
Article 10: Prevention of Recurrence
The introduction of legislation to make it a criminal offence to advocate large-scale non-white immigration or the passing of race relations legislation in any form.
Article 11: Ethnic Reconstruction Commission
The creation of an Ethnic Reconstruction Commission to coordinate the implementation of the above measures.
Article 12: European Union
Support for the replacement of the current European Union with a new European Union which would include all the nations of Europe other than those more properly belonging to the Middle East. Unlike the present EU, this new organisation would not be designed to evolve into a European state. It would not have a single currency and there would be immigration controls between nations.
Support for the introduction of policies in line with those contained in this charter across the new union, where those policies are relevant.
London, January 2015
ethnicreconstruction@gmail.com
Italian Coast Guard is the obvious culprit in orchestrating and sustaining the "migrant crisis" plaguing Europe.
More than 2,200 migrants "rescued" in Mediterranean, 10 bodies recovered
More than 2,200 migrants were "rescued" in the Mediterranean on Saturday as they tried to reach Europe and 10 bodies were recovered, Italy's coast guard said in a statement. The migrants were picked up from 13 rubber dinghies, two small boats and one large vessel in 16 separate rescue operations.
Europeans: Support your local football hooligans and skin heads!
Far-right hunt for refugees in German town, police accused of cover-up & inaction [Yes we can]
A police spokesperson, however, told Die Zeit that "nothing special" had happened in Bautzen on that day, later saying in a statement that no "hunt" for refugees had taken place.
GERMANY AT BOILING POINT: Furious mob takes to streets hunting and attacking invaders
WAR ON THE STREETS OF PARIS: Armed migrants fight running battles in the French capital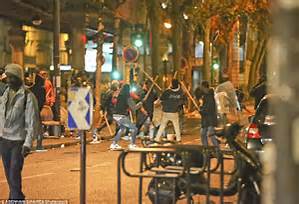 'We are losing control of the streets' Merkel's Germany descends into lawlessness
GERMAN Chancellor Angela Merkel is facing catastrophe over her failed migrant policy, according to a new report.
Blacks are in charge of town: Popular Bavarian ski resort begs authorities for help
The mayor of the popular Bavarian resort of Garmisch-Partenkirchen has penned a letter to the regional government begging them to tackle the "massive problems" posed by crime rates among refugees, while police say "blacks are in charge of the town."
The letter, part warning to regional authorities, part cry for help, has been sent by Garmisch-Partenkirchen Mayor Sigrid Meierhofer to the Vice President of Upper Bavaria's government Maria Els on Sunday, according to Merkur newspaper which saw the document.
Mass invasion from Africa ruins streets of France
'SEND THEM BACK!' Fuming Czech leader orders Brussels to DEPORT economic migrants
ECONOMIC migrants arriving in Europe should be immediately deported from the continent in a tough new crackdown on the refugee crisis, a fuming Czech leader demanded today (October 2,2016).
More than 900 'no-go' places with large numbers of illegal migrants are concentrated in EU capitals, such as Paris, Stockholm, Berlin and London, the Hungarian government says, adding no one knows how many terrorists arrive undetected.

"The "no-go" areas can't or almost can't be controlled by the authorities. In European cities such as Paris, London, Stockholm or Berlin, where there is a high number of immigrants, more than 900 of these "no-go" zones exist,"says the website, launched this week by the government ahead of a referendum in Hungary on the EU quota plan.


https://www.rt.com/news/338115-europe-90-no-go-places/

Refugees in Germany go on vacation to war-torn homelands report

"In the case, however, when the journey is being conducted for leisure purposes, this may be an indication that the refugee fears no persecution," BAMF added as quoted by the German outlet. That would in return lead to stripping of asylum status.

Armin Schuster, who is a German MP in the parliamentary committee for the interior said, "if true, that leaves one speechless."

Erdogan set to flood Europe with millions of (Invaders)

"Who the f**k are all you racists?" "Migrant" youths terrorise European community in shocking footage

Theresa May: Same Type of Witch, New Type of Wicked

May is from the portion of the middle class who automatically expect to be listened to because they are somebody. In less developed countries this social segment is not the "guardian of democracy" it is often held up to be in the West. Rather it is the greatest threat to democracy: if governments don't do what these people want, regardless of what the rest of the people voted for, ways are found to remove them.

Theresa May gives a voice to those who feel they have more right to be heard than anyone else, but do not feel they have to justify having this special right. She'll never say it, but this has been her assumption throughout her career. She wouldn't be in parliament if she didn't think she should automatically be heard, as she has consistently refused to actually say very much of substance.
http://journal-neo.org/2016/09/11/theresa-may-same-type-of-witch-new-type-of-wicked/

Although this following item from the HNP is in Afrikaans, and the accompanying PowerPoint presentation is in Flemish, we believe that both are most revealing, and at the current time the points which they are making are extremely important. Basically the HNP are reminding everyone how the stupid White electorate of South Africa refused to listen to their warnings at the time of the 1983 Constitutional Referendum, and as a result their children are now suffering appallingly in the "new" South Africa which was the inevitable outcome, and the Belgian PowerPoint presentation is making exactly the same point about how the next generation of Western Europeans will suffer similarly if we don't quickly and effectively take action to stop the current invasion of our continent by Islamic hordes :-
Subject: Hoekom het oupa niks gedoen nie?
3 Maart 2016
Onthou u dié HNP-plakkaat in 1983?
Dit is nou 33 jaar later. Die politieke toestand wêreldwyd
is teen die Witman en die Christendom gemik.
Ons wat nou oupas en oumas en pappas en mammas is,
het toe betyds gewaarsku.
Kyk asseblief na die stuk hierby aangeheg waarin die
dogtertjie in België vir haar oupa vra hoekom hy nie, toe
hy dit kon doen, die toestand wat nou heers, gekeer het nie.
Afrikanergroete,
Louis van der Schyff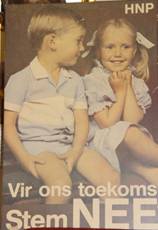 click here to download file Belgium in 2050.pps
Favourite to be next Dutch PM vows to BAN the Koran and CLOSE all mosques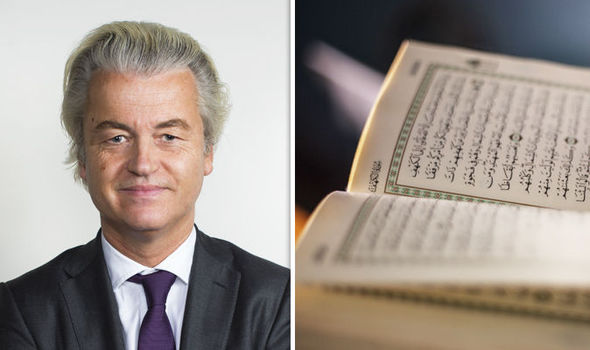 Report: Czech Government Tells Citizens to Prepare for the Worst
'Borders are the worst invention ever!' EU chief Jean-Claude Juncker widens rift with European leaders as he calls for open borders
EU boss sparks border OUTRAGE: Juncker slammed over 'beyond parody' checkpoint madness
German President Booed, Attacked; Claims "The People Are The Problem, Not The Elites"
Following Angela Merkel's earlier calls for German CEOs to hire refugees, and as Martin Armstrong notes, Germany has raided its healthcare funds to support the refugee crisis...
The government passed a law that allows them to take 1.5 billion euros from the liquidity reserve of the public health care fund (10 billion euros in total, paid by all members and additionally by the taxpayer) and to give that money to refugees / asylum seekers.

What would you call this? Insane?
We thought a reminder of the tensions that are bubbling under the surface in Germany.
As VoxDay noted appropriately, Germany's elite is going to get a well-deserved one soon as German President Joachim Gauck was booed and attacked in the streets of Sebnitz, Saxony after he blurted out the following unbelievbable statement:
"The elites are not the problem, the people are the problem."
A GERMAN family has fled their homeland and is seeking asylum in Russia after claiming they are no longer safe in their own country.
Angela Merkel is Insane, the Devil Incarnate or Both
Angela Merkel is Insane, the Devil Incarnate or Both
BY RAY STARMANN
USDefenseWatch.com
JULY 27, 2016
At one time, Angela Merkel, the Chancellor of Germany, was considered a competent conservative, a successful national and international leader. A former citizen of communist East Germany, she was a shining example of a new, united Germany who was admired both at home and abroad.
Those days are long gone…
Merkel, the queen of unlimited, undocumented Muslim immigration; the woman who allowed over a million Muslim refugees into Germany in 2015, is going down in history as the chancellor who destroyed Germany and indeed Western Europe.
Make no mistake about it; Europe is on its deathbed and Angela Merkel is the grim reaper, the Doctor Kevorkian of Germany, letting a fast drip IV of Muslim terror kill her nation and indeed Europe itself.
Merkel has shown her real colors during the last year, as a stubborn, arrogant blockhead who refuses to listen to the will of the German people.
Any Germans voicing their opposition with her delusional policies and the lunatic PC directives from the German Government is branded a racist and often arrested on trumped up hate crime charges.
Freedom of speech in Germany has virtually disappeared under Angela Merkel's reign of stupidity.
As the bullets fly and the bombs go off and the rapes continue, Merkel keeps telling Germany that they can do it. It's all going to work out with the million savages that are their new guests.
http://revolutionradio.org/?p=139033
'We don't want ANY refugees here': George Clooney's super rich Lake Como neighbours say Italian idyll is being RUINED by migrants on their doorstep after Switzerland closes its border
George Clooney's wealthy neighbours in the Alpine beauty spot of Lake Como say their Italian idyll is being ruined by the influx of hundreds of migrants to a makeshift camp on their doorstep.
The picturesque area is best known as a hide-away for Clooney and a multitude of other Hollywood A-listers includ Brad Pitt, wife Angelina Jolie, and pop superstar Madonna.
But a clamp-down by Switzerland on illegal immigrants entering the country from Italy threatens to turn this chic resort into a frontier town overrun by the homeless and desperate.
German Finance Minister calls for breeding Aryan race out of existence through miscegenation with rapefugees from Africa and Middle East
Migrants involved in 70,000 potential & actual crimes in 1st quarter of 2016 according to German police
German police forced to state the obvious: Islamic terrorists in Germany now existential threat
Jailing critics of the mass influx of "refugees" and Angela Merkel's hiring of former STASI agents to work with Facebook CEO Mark Zuckerberg to remove FB pages warning of the threat of terrorist attacks by "migrants" now looks treasonous as German "authorities" come right out and say that mass deaths from terrorist attacks are a certainty due to the complete lack of screening of millions of Middle Eastern and African invaders.
Today 15:47 GMT [5-13-2016 North America]
6 arrested, weapons seized 'en route to Swedish militants' - Bosnian Serb officials
Six people have been arrested on suspicion of smuggling weapons to radical Islamists in Sweden, the Local reported, citing Bosnian Serb authorities. Five of the suspected weapons smugglers were seized in the towns Gradiska and Laktasi in Republika Srpska, its Interior Ministry said on Friday. Another person had previously been arrested in Sweden, while another two remained at large, officials said. Large quantities of weapons were found during police raids, which were carried out as part of a Swedish-run operation, according to media reports, which were not immediately confirmed by Swedish authorities.
https://www.rt.com/news/line/

Poland wont accept refugees because of threat to security -- Kaczynski
Sweden's Ugly Immigration Problem
"There has been a lack of integration among non-European refugees," he told me. Forty-eight per cent of immigrants of working age don't work, he said. Even after 15 years in Sweden, their employment rates reach only about 60 per cent. Sweden has the biggest employment gap in Europe between natives and non-natives.
In Sweden, where equality is revered, inequality is now entrenched. Forty-two per cent of the long-term unemployed are immigrants, Mr. Sanandaji said. Fifty-eight per cent of welfare payments go to immigrants. Forty-five per cent of children with low test scores are immigrants. Immigrants on average earn less than 40 per cent of Swedes. The majority of people charged with murder, rape and robbery are either first- or second-generation immigrants. "Since the 1980s, Sweden has had the largest increase in inequality of any country in the OECD," Mr. Sanandaji said.
Published on May 1, 2016
http://vidmax.com/politics
Heiko Maas, the German Federal Minister of Justice, was unable to finish his Labor Day celebration speech on the 1st of May as he was loudly booed and chased off the stage by the German people. The people repeatedly shouted "Traitor", "Leftist Rat", "Get out!", "We are the People" and "Maas must go!", eventually getting him to cancel his speech and flee to his armored vehicle escorted by his armed bodyguards.

Maas is considered one of the biggest proponents of expanding censorship laws, demanding persecution, fines and jail-time for everybody posting "hate speech" on social media.

He also does not acknowledge the existence of the German people, backing his party, the Social Democrats, in the opinion that Europe was always made up of immigrants and Germany's only chance of redemption for the eternal guilt of World War 2 is inviting as many Muslim immigrants as possible.

His party took devastating losses in polls across the country, losing to the Alternative for Germany (AfD) by a landslide in the last state election of Saxony, where he held his speech.

Maas' party recently published plans to build 350,000 entirely new homes for "newcomers" to solve the "demographic crisis". In his speech he claimed that "the people shouting 'traitor' don't even know what's happening to them". But it appears that they know very well what is being done to them.
The German people are confused and angry about why they're told that they have to be frugal and avoid having children because of the immense cost while simultaneously working their fingers to the bones to fund a foreign invasion.

The people in the audience hence ridiculed him for claiming that the actual workers in the audience "hijack Labor Day". The hypocrisy of celebrating Labor and fair wages while his party supports the import of millions of unskilled workers is what got him chased off the stage.
EU Prepares Military Police Force to Shut Down Protests
400 arrested in Stuttgart, protesters clash with police outside AfD party congress (VIDEOS)
Massive brawl erupts at Paris train station among African invaders
It appears Europe's refugee 'problem' is un-fixed again.
Riot police were called in to break up a violent clash between hundreds of migrants and a 'vigilante group' near a Paris metro station. As The Daily Mail reports, footage from Stalingrad metro, where more than a thousand migrants have been living rough, showed hundreds of men brawling with metal poles and planks of wood.

Swiss Magazine: Europe Is Abolishing Itself Through Mass Immigration
Orban Declares 'War Against Brussels' and EU Migrant Policies
Arab crime clans in Germany sweep up new members from refugee ranks
Native French under Attack in Muslim Areas
German Mother Cries Out on Social Media After Her Young Son is Choked and Beaten by Migrants (VIDEO)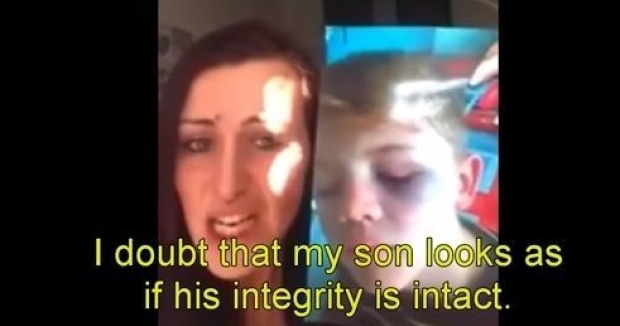 Italian Vacation Island Taken Hostage by Illegal Immigrants (Invaders)
Belgium turns on immigrants after Brussels bloodbath as membership of far-right 'White Power' group DOUBLES in three days
'Today we declare a new 9/11': Belgian ISIS fighters praise Brussels attacks and pledge further terror atrocities in Europe
The web of terror from Paris to Brussels: How blundering police missed chance after chance to smash network of jihadis who brought carnage to French capital then triggered bloodbath in Belgium
Just four weeks before the carnage in Paris, a list of nearly 100 suspected Islamic militants – many with links to Syria – was passed to the mayor of the Molenbeek, the Brussels district that now stands at the heart of the web of terror linking the atrocities in France and Belgium.
Provided by Belgium's security services, it included not only the names but also the addresses of men who were to become pivotal in the bloodshed and horror in Brussels and Paris.
For among those on the list of militants in Molenbeek and Schaerbeek, another district of Brussels that has emerged as a haven for terrorists, was failed Paris suicide bomber Salah Abdeslam, his brother Brahim, who blew himself up during the November 13 attacks that killed 130 in the French capital, Abdelhamid Abaaoud, the ringleader in Paris and Najim Laachraoui, one of the Brussels airport bombers.
Migrant assaults mother and 4 years old son in Austrian swimming pool
The quiet southern Austrian town of Klagenfurt has witnessed a grotesque case of sexual harassment, to which both a 37-year-old mother and her 4-year-old son fell victim.
Two Child Sex Attacks In Two Weeks At Cologne Swimming Pools
In Cologne, the city of the infamous New Year's Eve attacks, a 12 year-old girl was sexually attacked by migrants on Sunday. Six migrant men touched the girl in a way described as "indecent", and police have told the German media that they are investigating the matter on suspicion of sexual abuse, reports Spiegel.
Now serious questions will be asked of the management of the pool, who promised just two weeks before they would be investigating the situation after the father of another two young girls, aged 10 and 12, came forward to complain about abuse. Cologne's Express reports the previous attack at another pool in the city managed by the same company was a "similar case", suggesting the same group of men may have been returning to the baths to prey on young girls.
The migrants from Sunday's attack were taken into custody by police shortly after the young girl escaped their clutches and ran to a lifeguard, who took care of the "frightened" child. The 12 year old claimed that the six men had cornered her at the end of a water slide causing a jam, and then seized the opportunity to put their hands into her bathing suit.
On invasions, traitors, and gathering storms
In older, less materialistic times our people would often look to the natural world for portents. In the passing of comets, the flight of ravens, and the ominous tinge of an evening sky, any number of divine warnings and directions could be read. In one very famous example, the Anglo-Saxon Chronicle records that in 793 the scholarly colony of monks at Lindisfarne observed unusually high winds and lightning flashes: "Here were dreadful forewarnings come over the land of Northumbria, and woefully terrified the people: these were amazing sheets of lightning and whirlwinds, and fiery dragons were seen flying in the sky. These signs were soon followed by a great famine." Shortly afterwards, these omens seem to bear fruit when devastation fell on peaceful Lindisfarne in the form of a war band of Norsemen who sacked the cherished monastery, and arbitrarily drowned or enslaved its occupants. As similar attacks and colonizations took place along Britain's coast in the following months and years, it appeared to many Christian contemporaries as if the world itself were coming to an end. An end, some thought, that had been predicted in the convulsions of the earth itself.
I shrink from superstition, especially of a primitive kind such as this. However, this passage of the Anglo-Saxon Chronicle came irresistibly to mind as I surveyed the latest news on the invasion of Europe — a continent that in recent years has endured unusual weather. Just as the sudden winds and lightning prefigured the blitzkrieg attacks of the Norsemen, since 2013 Northern Europe has been beset by warm and wet winters, and colder summers — resulting in severe floods. These seem eerily to have anticipated the waves of dusky hostile invaders that now incessantly crash upon its shores, raping and murdering Europe's sons and daughters. The holy ancient motherland appears to cry out in warning to its children.
Norwegian police chief warns "Mass immigration threatens civil unrest."
Germany: Migrants Stab Father, Chase Him and Baby Girl Into Freezing Pond
German Authorities and Police Crumbling Under Refugee (sic) Pressure
The German civil service and police are struggling to cope with the administration of more than a million refugees, with reports that around 600,000 have disappeared and warnings from the police union that they cannot control the borders indefinitely.
Administrators in Germany's federal states are struggling to keep up with the registration and deportation process because of decades of cuts to its civil service, which has left the system unable to cope with the influx of over a million refugees (sic).

Swedish police warn Stockholm's main train station is now overrun by migrant teen gangs 'stealing and groping girls'
British Schools to Teach That Africans Were in England Before English Were
Europe: Demoralized, invaded and violated
Even our rulers have to admit this, because every now and then they – via their owned media – fire us up with nationalism in bursts whenever there's a need for a quick (or not-so-quick) genocide somewhere to take down a country, install a compliant central bank, and get that country back to handing its assets over to the banks rather than to its own people. Then tribalism is fine.
Limited tribalism during the World Cup is also fine since it gives the males a chance to work off their instinct to protect their own – in a loud yet managed, sterile and futile way.
But the rest of the time, if you so much as notice differences between you and any other group, political correctness will leave you a social pariah – or, increasingly, lose you your job or send you to prison.
Tet, Take Two: Islam's 2016 European Offensive
Sweden's First Month Of 'Islamic Multiculturalism' - Rapes, Acquittals, & Severed Heads
Some 30 Muslim men thought that the woman was in violation of Islamic sharia law, by being in Sweden unaccompanied by a man. They thought that she should therefore be raped and her teenage son killed.

Sometime during the night, the victim was awakened by the Iraqi as he raped her. The woman managed to break free and locate a train attendant. At first, the woman did not want to call the police. "She felt sorry for him [the rapist] ... and was afraid he would be deported back to Iraq."
The Full Flowering of Western Decadence
SEVERAL millennia were required to build European civilisation but its impending destruction has been the work of just a few years, carried out by a cadre of irresponsible, unpatriotic and deluded politicians led by German Chancellor Angela Merkel.
Mass immigration on verge of Destroying Europe
They Are An Invading Army: Let Me Explain What You're Not Seeing Reported About The European Situation
These are not stupid people, but the governments and people in these nations are stupid. They believe these are "refugees" for the most part. They are not. They are an invading army that requires no guns as they've been invited in exactly as the Greeks were in Troy — except they don't have to hide inside a wooden horse.
How are the people of Europe going to stop it, if they haven't stopped it by now? Good question — but they had better stop it, because if they don't what is considered western civilization in Europe is about to end; first by disease and pestilence and then by revolution from inside.
Migrant crisis pushing Germany towards anarchy and civil war
Comment from RT reader:
Blazkowicz Inc. 41 minute ago
No foreign power is behind the European Resistance
No foreign power is behind the European Resistance
With the people of Europe standing up against misrule, their rulers take comfort in the thought that a there must be foreign power behind it all.
In country after country, more and more are standing up against the ongoing policy of [White] genocide. Demonstrations are taking place in Germany, Italy, Sweden, France, the Czech Republic, Hungary and others. Some people even go a step further when they see that politicians do not care or even listen. The frustration propels them to desperate acts, and prospective refugee camps — empty buildings — are set alight.
To everyone it is obvious that the Resistance is a reaction to decades­old policies, as well as a reaction to the total mendacity of the press. Obvious to everyone, except those responsible.
When the Resistance can no longer be ignored, they look for new ways to explain its popularity. Instead of taking responsibility (a word, which otherwise is popular with politicians), they look for scapegoats. Lately that has been "a foreign power."
Orbán vs. Merkel: Can Europe's Conservative Populists End the Migrant Crisis?
One of the great lies — endlessly repeated — of the world's liberal-plutocratic media is that nation-states are "too small" or "powerless" to manage any major problems on their own in the age of globalization. This assertion is meant fundamentally to justify national authorities' abdication of responsibility and legitimize the transfer of power to transnational authorities (such as the European Union, the United Nations, the World Trade Organization . . .) which are less democratic and thus less susceptible to being controlled by "populists" representing, after all, the people.
Hungarian Prime Minister Viktor Orbán has now exposed these globalist lies concerning immigration: The building of a fence and the policing of borders have effectively halted the invasion of illegal migrants to his country. Hungarian police report that daily border crossings have collapsed from a peak of 9,380 to just 277. Hungary, a nation of just under 10 million people, has thus solved the "migrant crisis."
German Priest Strips Church of Christian Symbols, Turns It Over to Invading Islamic Hordes
A German evangelical priest has offered his parish church up to become migrant housing, but will be stripping out most of the fittings to ensure their comfort – including all symbols of Christianity.

Father Joachim Deterding, parish priest of the evangelical Königshardt-Schmachtendorf church in Oberhausen, western Germany offered his church to the city authorities this week, a suggestion they accepted "gladly", reports der Westdeutsche Allgemeine Zeitung. …

As well as clearing out pews, the altar, and the pulpit to make space for beds and kitchens, the church is also clearing out Christian symbols. This move has been calculated to make the (invaders) feel more welcome in their new home, reports The Express.
Why Is Idaho Hiring An Ebola Coordinator? The Silent UN-Muslim Invasion Of the US Has Begun
Both the Independent Media and MSM are filled with stories of the hordes of people from the Middle East who have overrun Europe and are in the process of doing the same to the United States.
There is an anonymous letter that has been widely circulating which describes how bad the situation is inside of German. The German-based physician makes an excellent point that dangerous diseases are making their way into Germany, thus, dangerous diseases from these unscreened immigrants are making it into the United States and the rest of Europe as well.
Firefighters battle 5th suspected arson at Swedish refugee shelters in 2 weeks
12,000 Islamic insurgents invade Slovenia in 24 hours
Lapland ski complex to become refugee hub
Governor Tells Residents of German Town About to Accept Migrants: If You Dont Like It, Leave!
German parents outraged after schoolchildren asked to make beds, cook for refugees
Doctor Describes Conditions in German Hospital During 'Refugee' Invasion
It Was Like A War Zone: Muslims Riot in Sweden
Tens of masked Muslims rioted in Stockholm, Sweden, Saturday night, apparently in retaliation for the convicting of a Muslim who was sent to prison for 10 years for his involvement in a murder.
They threw rocks and Molotov cocktails at police vehicles and security forces, reportedly in revenge for the sentencing that they found objectionable. Police forces fought back, and 11 protesters were arrested in the process. They are all suspected of aggravated assault, rioting and arson. Several have criminal records.
Thousands of anti-Islam protesters take to streets in Dresden
The establishment, mainstream media pretends that there is broad public support in Europe for welcoming the invasion. Don't be fooled by their spin, nor by the racialist, feminist lecturing by Angela Merkel and the so-called European Commission to the effect that only "bad" Europeans oppose the White genocide being perpetrated from Washington and Brussels. The overwhelming majority of "refugees" are single men in their twenties, making for a future Islamic State occupation force to be used to take Europe back to the Dark Ages. -- S. Byron Gassaway (Webmaster)

EUROPE IS BURNING -- Nigel Farage (Video)
Below: Invaders refuse water and food from kind Europeans
Lech Walesa's warning to Europe on Islamic "refugee" crisis
Hundreds protest Muslim invasion on Malta
DAILYKENN.com -- A former member of East Germany's feared-but-effective secret police has been assigned the task of purging Facebook of open dialog regarding the current Islamic invasion.

See video below.

Anette Kahane, former Stasi agent, will help the Merkel government purge Facebook of comments that take a dim view of Germany being overrun by Muslim insurgents.

Globalization as War Against Man

That the Koran's "practical orientation" has dire consequences for the Muslim woman, as well as for European non-Muslims in the Islamic expansion, looms on the horizon with the beginnings of civil war in the cities, emphatically placed against the background of the killing routines in the "Islamic State". By deeming in line with the dialogue that this violence has "nothing to do with Islam", and that it is only its "misuse", its activists prove suitable to the practice of Islamo-racism.

Consequently, criticism running counter to the system, or even resistance, signals the extremely serious psychological deviance of Islamophobia, which requires political correction through therapeutic indoctrination. If the dissidents insist on the old-cultural democracy and science, they appear as "agitators and racists" in the eyes of the dialogue players, whose tunnel-vision grants them no thinking room — as has often been said, "there is no alternative",[10] — but it forces them to project their own radical state of mind onto everything which does not correspond to their template of "permitted and forbidden". In order to preclude any doubt about the matter, they circulate the mantra that "Islam is not the problem", which automatically brands non-Muslims with ontological guilt.

Being that "Islamophobic" resistance against the Islamocentric diktat is the problem, the "dialogue" acts as a quasi-Islamic institution, which reactivates Hitlerian racism. For just as the Jews at that time incurred guilt for not being Aryan, so the servants of Islam today are developing an increasing animosity toward the civil population who are becoming all the more guilty, because they comply much too slowly with the demands for conformity masked as tolerance. With the notion of a "phobia", the psyche asserts itself as a substitute for logic, for if in the absence of an obsession with the enemy, a real culpability were to arise, and thereby freedom of speech, then the dialogue activists would be speaking of culpophobia.

'We can't take any more!' Germany stops ALL trains from Austria as they reintroduce border controls and temporarily suspend Schengen Agreement

Rightwing critics attack Merkel over asylum-seekers in Germany

Admiral Warns: Potential for Islamist Raids on European Islands

BBC Video Compares Sandwiches Being Thrown to Migrants to Nazi Concentration Camps

Emotionally manipulative propaganda piece reinforces media narrative on "migrant crisis".

Video: Refugees Rob Hungarian Man Trying to Hand Out Donations

More violent clashes in Lesbos as police struggle to cope with thousands of invaders rushing to Greek Island before entering mainland Europe

Hungary PM says refugees German problem, slams EU inability to control situation

We can't cope with this tide! Europe's treasonous leaders bring back border controls with free-movement zone on brink of collapse