Seattle Mayor's State of the City Address from Mosque: New Taxes for Homeless & Sue Trump - Freedom Outpost
Seattle Mayor Ed Murray delivered his State of the City address at Idris Mosque in North Seattle instead of at City Hall. In a statement when the speech was announced, Murray's office said it was a sign he was "standing with Seattle's Muslim community in their house of worship as we fight state-sanctioned discrimination by the Trump Administration."
Mayor Ed Murray spoke about leading the nation, as a "progressive modern Sanctuary City," an example for others to follow.
Violent anti-Trump protesters clash with cops in Portland as thousands take to the streets across the country for 'Not My President Day' tantrums
'WAKE UP & JOIN THE RESISTANCE': Sarah Silverman calls for a military coup to overthrow President Trump
Millionaire comedian Sarah Silverman appeared to call for a military coup in a tweet (February 1, 2017), as protests against far-right Breitbart editor Milo Yiannopoulos turned violent.
'WAKE UP & JOIN THE RESISTANCE. ONCE THE MILITARY IS W US FASCISTS GET OVERTHROWN. MAD KING & HIS HANDLERS GO BYE BYE,' Silverman wrote.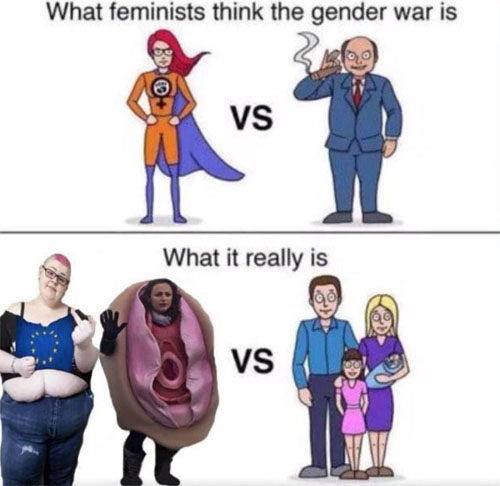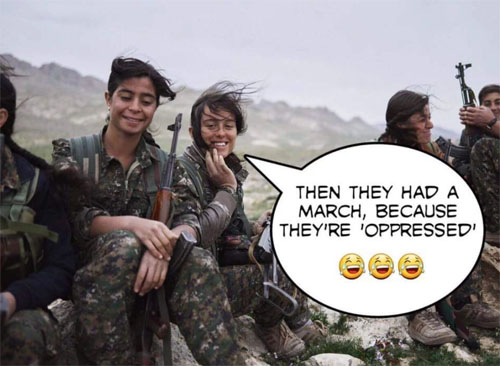 Comment below borrowed from 'New President, New World' reader comment about piece by Pat Buchanan

The communist/anti-free speech/lesbian/feminist/pro-minority group/anti-racist/anti-white virus born in the sixties has become a permanent feature in the USA (and has sadly infected other Western societies). We're stuck with a circus of hostile dirtbags openly venting hatred of traditional America.
The West is threatened by an unending, unrelenting freak show sponsored by Cultural Leftists.
Comedy Central Writer Calls 10-Year-Old Barron Trump a "Date Rapist to Be"
SNL Writer Katie Rich Allegedly Fired After Barron Trump School Shooter Tweet, Name Removed From Credits
Video: Anti-Trump Protester Sets Trump Supporter Hair on Fire
'I'm a patriot': Trump supporter in airplane bullying attack recounts runway run-in
At one point, the unidentified woman threatened to vomit in Scott's lap.
"I'm going to throw up right in your lap. You make me sick. Don't talk to me. Don't look at me. Don't you dare even put your arm on that rest. You disgust me," she reportedly told the bewildered Trump supporter.
Police were eventually summoned to remove the foul-mouthed woman from the jetliner as other passengers cheered and chanted, "USA, USA."
"She was definitely causing a big disturbance for everyone on the plane," Scott said. "And I was relieved I wasn't going to be harassed for a five-hour flight."
It turns out this story has a happy ending. A standby passenger – hoping to return home to see his wife and daughter – was given the anti-Trump woman's seat.