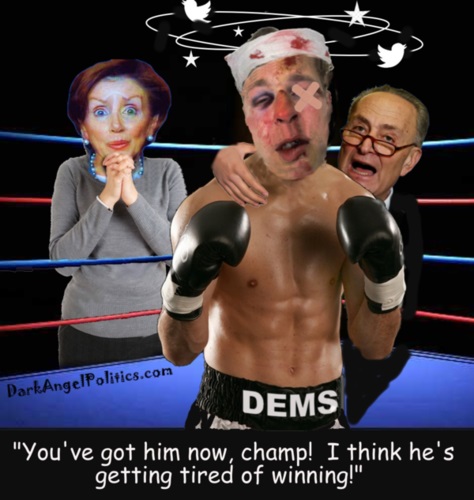 Report: Armenian Gang Stabs Prominent Trump Activist
PROTESTER INTERRUPTS TRUMP ASSASSINATION PLAY IN CENTRAL PARK! SCREAMING STOP LIBERAL VIOLENCE! GOEBBELS WOULD BE PROUD! YOURE A NAZI CROWD!!!
The Shakespeare in the Park rendition of Julius Caesar is still scheduled to play this weekend in Central Park after the shooting of GOP Rep. Scalise by a devout Bernie Sanders supporter.

This year's play "Julius Caesar" depicts President Donald Trump's assassination.

SICK LIBERALS CHEER Removal of Protesters at Central Park Play So They Can Enjoy Their Assassination Fetish (VIDEO)
The Big Money Behind Fake News - What really powers the media's fake news scandal machine
Media fake news isn't just an agenda. It's enormously profitable. Hit pieces powered by anonymous sources bring in over 100,000 readers in an age when live is king. For individual reporters, finding a source, real or fake, that can back up the left's Trump conspiracy theories can put them on the map.
Professor Cohen Says Assault on Trump is 'National Security Threat', 'Beyond Belief'
He declared, "today, I would say (the greatest threat to national security) is this assault on President Trump. Let's be clear what he's being accused of is treason. This has never happened in America, that we had a Russian agent in the White House. Cohen believes Flynn did nothing wrong by talking to the Russian ambassador, describing it as 'his job' to do so.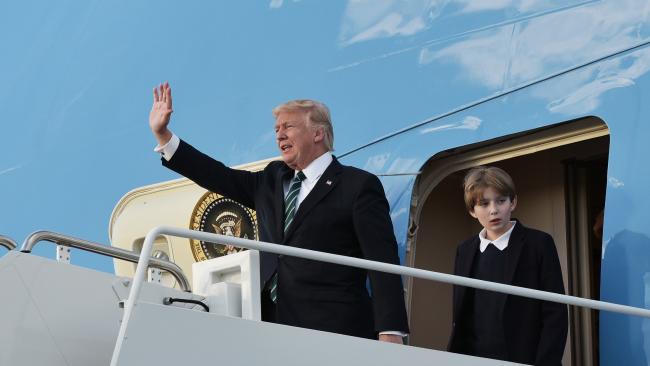 The Assault on Trump - Paul Craig Roberts
We are witnessing an assault by the national security state and its liberal media on a President of the United States that is unprecedented. Wild and unsupported accusations of treasonous or illegal Russian connections have been the mainstay of the news since Trump's campaign for president. These accusations have reached the point that there is an impeachment movement driven by the national security state and its liberal media and endorsed by Democrats, the American leftwing which has turned against the working class as "Trump deplorables," and luminaries such as Harvard Law Professor Larry Tribe. The Washington Post, which was not present at the meeting of President Trump with Russian Foreign Minister Lavrov, purports to know that Trump gave Lavrov US national security information.
Trump facing 'shark tank' feeding frenzy from 'military industrial media'
US President Trump said his White House meeting last week with Russian Foreign Minister Sergey Lavrov ranged from airline safety to terrorism. A Washington Post story, however, has accused the American leader of revealing classified information to Russian officials.
RT: What's your take on it? Is the media on to something big here?
Jim Jatras: To start with, again, this is from the Washington Post and an unnamed source. So you do have to doubt the accuracy of the information knowing the vendetta the Washington Post and other mainstream media have against the Trump administration and against President Trump personally and how much they want to disrupt any kind of cooperation with Russia against the terrorist threat. I would say that was the first thing.
Stephen Colbert talking trash about our President. If DJT has an enemies list, Colbert should be right in the bull's eye.
LEFTIST'S T-SHIRT AT MAY DAY RALLY SHOWS ISIS BEHEADING DONALD TRUMP
t's being called bigger than Watergate – much bigger. While Democrats and the corporate media chase Russian phantoms, there is mounting evidence the Obama administration did spy on Donald Trump and his team. Is the intelligence community unhinged and out of control?
The Real Russiagate: Obama's Stasi State
Wall Street Journal editorialist Kimberley A. Strassel poses the real question: Why hasn't the Trump administration had the Secret Service to arrest Comey, Brennan, Schiff, the DNC and Hillary for trying to overthrow the President of the United States? "Mr. Nunes has said he has seen proof that the Obama White House surveilled the incoming administration—on subjects that had nothing to do with Russia—and that it further unmasked (identified by name) transition officials. This goes far beyond a mere scandal. It's a potential crime." https://www.wsj.com/articles/what-devin-nunes-knows-1490914396
Guess who's coming to breakfast, lunch, and dinner!
Barack Obama is turning his new home in the posh Kalorama section of the nation's capital – just two miles away from the White House – into the nerve center of the mounting insurgency against his successor, President Donald J. Trump.

Obama's goal, according to a close family friend, is to oust Trump from the presidency either by forcing his resignation or through his impeachment.

And Obama is being aided in his political crusade by his longtime consigliere, Valerie Jarrett, who has moved into the 8,200-square-foot, $5.3-million Kaloroma mansion with the former president and Michelle Obama, long time best friends.

Jarrett played a vital – if at times low-key – role in the Obama presidency.

She lived in the White House, dined with the Obamas, and help shape his domestic and foreign policies.
Seattle Mayor's State of the City Address from Mosque: New Taxes for Homeless & Sue Trump - Freedom Outpost
Seattle Mayor Ed Murray delivered his State of the City address at Idris Mosque in North Seattle instead of at City Hall. In a statement when the speech was announced, Murray's office said it was a sign he was "standing with Seattle's Muslim community in their house of worship as we fight state-sanctioned discrimination by the Trump Administration."
Mayor Ed Murray spoke about leading the nation, as a "progressive modern Sanctuary City," an example for others to follow.
Violent anti-Trump protesters clash with cops in Portland as thousands take to the streets across the country for 'Not My President Day' tantrums
'WAKE UP & JOIN THE RESISTANCE': Sarah Silverman calls for a military coup to overthrow President Trump
Millionaire comedian Sarah Silverman appeared to call for a military coup in a tweet (February 1, 2017), as protests against far-right Breitbart editor Milo Yiannopoulos turned violent.

'WAKE UP & JOIN THE RESISTANCE. ONCE THE MILITARY IS W US FASCISTS GET OVERTHROWN. MAD KING & HIS HANDLERS GO BYE BYE,' Silverman wrote.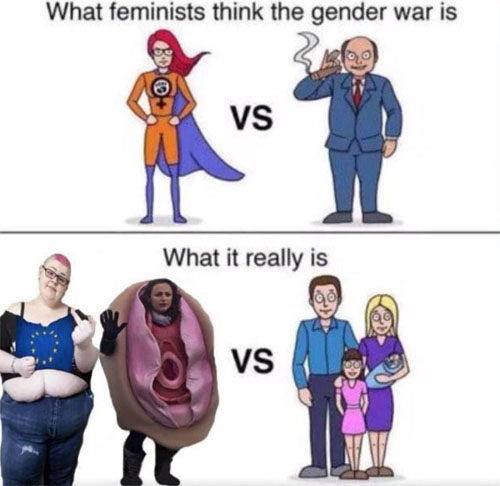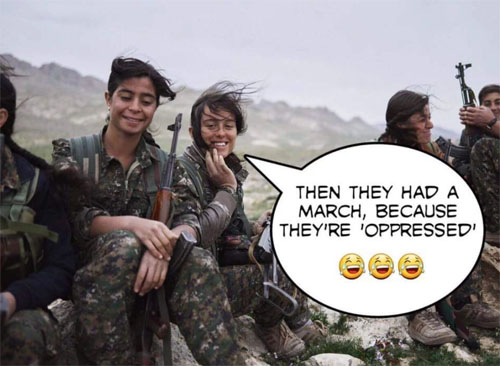 Comment below borrowed from 'New President, New World' reader comment about piece by Pat Buchanan
Thoughtcrime Online

James Coats

•

a day ago

The West is threatened by an unending, unrelenting freak show sponsored by Cultural Leftists.

The communist/anti-free speech/lesbian/feminist/pro-minority group/anti-racist/anti-white virus born in the sixties has become a permanent feature in the USA (and has sadly infected other Western societies). We're stuck with a circus of hostile dirtbags openly venting hatred of traditional America.
Comedy Central Writer Calls 10-Year-Old Barron Trump a "Date Rapist to Be"
SNL Writer Katie Rich Allegedly Fired After Barron Trump School Shooter Tweet, Name Removed From Credits
Video: Anti-Trump Protester Sets Trump Supporter Hair on Fire
'I'm a patriot': Trump supporter in airplane bullying attack recounts runway run-in
At one point, the unidentified woman threatened to vomit in Scott's lap.
"I'm going to throw up right in your lap. You make me sick. Don't talk to me. Don't look at me. Don't you dare even put your arm on that rest. You disgust me," she reportedly told the bewildered Trump supporter.
Police were eventually summoned to remove the foul-mouthed woman from the jetliner as other passengers cheered and chanted, "USA, USA."
"She was definitely causing a big disturbance for everyone on the plane," Scott said. "And I was relieved I wasn't going to be harassed for a five-hour flight."
It turns out this story has a happy ending. A standby passenger – hoping to return home to see his wife and daughter – was given the anti-Trump woman's seat.