Clinton Charity Fraud Biggest Scandal in US History says Kevin Shipp, "There could be a Constitutional crisis in that we could see Congressmen, Senators, former Directors of the FBI and the CIA perp walked after they receive charges."
Former CIA Officer and whistleblower Kevin Shipp says the reason for all the crime and treason at the FBI and DOJ all boils down to one thing-the Clinton so-called "charity." Shipp explains, "Hillary Clinton was running and is running a global financial criminal syndicate. She was using these secret servers to conduct Clinton financial money laundering business. The shocking thing about that is all the former directors of the CIA that have come out to support her, from Clapper to Brennan to Morell to Robert Gates supporting her being elected, knew about this criminal syndicate. Comey was protecting it. Lynch was protecting it. Weissmann was protecting it. And that is the big why. What's she got on these people? Are they financial ties? They had to be aware of this, especially the counter-intelligence units. We know it was hacked into by foreign intelligence services because it was just hanging out there. Hillary Clinton was running a secret server outside the Department of State for the purposes of laundering money through the criminal Clinton Foundation."
Are the crimes and treason of the Clinton Foundation the anvil that is about to drop? Shipp says, "It's not just an anvil, I think it is a mountain and the nexus of everything. This "Clinton Global Initiative" (CGI) is worldwide, and it's been out there for a couple of decades. It has now intertwined former Directors of the CIA and FBI. George Soros is a part of it. It's connected to all kinds of global financial institutions. . . . It is at least a $100 billion. . . . All these people protecting and defending Hillary Clinton and knowing about her criminal syndicate, this goes into the so-called "Deep State" of our government, and it is connected, involved and intertwined in the global criminal crime syndicate called the Clinton Foundation. This is probably going to be the biggest scandal in U.S. history-once it's busted. I think they are quietly working on it now, and I think they have been for the last year. It is so huge the arrests and indictments could cause a Constitutional crisis with some people being removed. Maybe that's why they are moving slowly. It all comes back down to the Clinton Foundation and the criminal syndicate."
A law banning Mexican-American studies in Arizona public schools overturned by activist judge
An Arizona law banning Mexican-American studies from schools has been quashed.
A federal court says the law, which took aim at classes that state school officials said promoted "revolution against the American government," violates students' constitutional rights.
One program affected by the law was Tucson Unified School District's Mexican-American Studies (MAS) program Arizona, which state lawmakers said were "designed primarily for pupils of a particular ethnic group."
Richard Martinez, the attorney who represents a group of Mexican-American students who attended Tucson schools, said the students sued shortly after the law was passed by Arizona Governor Jan Brewer.
"This was their curriculum that was intended to be responsive to them...culturally, linguistically, educationally," Martinez said. "The program had a very strong effect on students' achievement... in fact, most of the students finished high school and matriculated to college, which was unprecedented at Tucson Unified School District."
Arizona education officials have not commented on the ruling but many have weighed in on the Mexican-American Studies programs in the past. Indeed, Tucson's program drew negative attention from officials at the state's Department of Education. Tom Horne, the former superintendent of public instruction, said the program was "'extremely anti-American" because it promotes "essentially revolution against the American government."
John McCain's 1969 Tokyo Rose Propaganda Recording Released Showing he WAS a Traitor who Turned Against His Own Country
An audio recording has surfaced proving that U.S. Senator John McCain collaborated with the North Vietnamese by recording a "Tokyo Rose"-style propaganda message that was broadcast on North Vietnamese radio in 1969.
For many years, American former P.O.W.s who were in the "Hanoi Hilton" North Vietnamese prison with John McCain called him a "Songbird" who collaborated with the enemy against his own country. They accused him of turning against them and against his own country in exchange for preferential treatment while many of the actually brave and honorable American P.O.W.s endured torture and denial of medical care and food for refusing to collaborate. The P.O.W.s branded McCain a traitor who was no hero, but nonetheless used his fake hero status to rise to political power.
But we only had their word against his – until now. Now, from the U.S. National Archives comes the proof of their allegations; McCain, by his own words, WAS in fact a traitor who collaborated with the enemy by recording a "Tokyo Rose" statement condemning his own nation by admitting "crimes" against the North Vietnamese people, stating "I, as a U.S. airman, am guilty of crimes against the Vietnamese country and people." McCain's recorded statement also painted a picture of humane treatment of prisoners even though he knew many of his fellow Americans were being tortured and denied medical care and adequate food. In the recording he is heard to say "I received this kind treatment and food even though I came here as an aggressor and the people who I injured have much difficulty in their living standards. I wish to express my deep gratitude for my kind treatment and I will never forget this kindness extended to me."
Former Obama Attorney General Loretta Lynch Calls For 'Marching, Bleeding And Death In The Streets'
San Diego Bishop tells Catholics: 'We (sic) Must All Become Disrupters'
"We must disrupt those who would seek to send troops into our streets to deport the undocumented, to rip mothers and fathers from their families," McElroy said. "We must disrupt those who portray refugees as enemies, rather than our brothers and sisters in terrible need. We must disrupt those who train us to see Muslim men and women and children as sources of fear rather than as children of God."
Never mind that the Roman Catholic Church is responsible for keeping the Mestizos and Indians in Latin America poor, ignorant, pregnant (in the case of women and girls) and powerless for centuries. The San Diego Bishop sees himself as a 21st century Che Guevara hoping to set off a class struggle in the US along racial (and national origin) lines against the duly elected President and a majority of the American people. -- Webmaster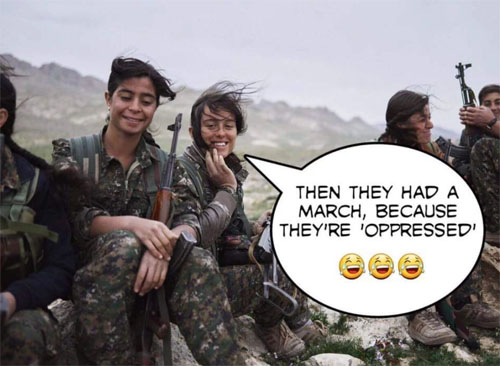 California State Senate Leader: Half My Family Here Illegally
California Declares State Safe Space For Terrorists
"Authorities" (sic) in California are planning to turn the entire state into a giant 'safe space' zone for potential terrorists by completely opening up their borders to all immigrants.
New emergency legislation being pushed through The Senate Public Safety (sic) Committee will prohibit all law enforcement officers from cooperating with border agents, ignoring federal laws put in place by President Trump.
If the legislation passes, it could make California Governor Jerry Brown guilty of conspiracy to violate federal immigration laws.
Judicial Watch: Feds Gave Investigated Somalis Tours of Secure Areas at Three Airports
Washington-based government watchdog, released documents with many details redacted that describe "community engagement tours," including security briefings, in secured areas of at least three major U.S. airports - Los Angeles, Minneapolis and Columbus, Ohio - given to members of the Somali community, including individuals who were the subject of federal investigations, by Homeland Security Officials.
Tom Fitton, the president of Judicial Watch, said the fact that the feds blocked out information in the documents speaks to the recklessness of the airport tour program, which drew from a community heavily recruited by the Islamic State.
[Recall that the Orlando jihad terrorist,
Omar Mateen, who slaughtered people at a gay nightclub worked for
G4S Secure Solutions, a DHS subcontractor driving illegal aliens from border areas into the interior of the United States. Ever since George W Bush was President, agencies that were meant to screen refugees and immigrants or provide border security have had their roles flipped so they seemingly do the opposite of what their names or mission statements imply they do. -- Webmaster]
Obama administration stiff-arms lawmakers questioning secret Australian refugee deal
Nearly 2,500 refugees from terrorism hotspots around the world are bound for the U.S. after being rejected by Australia, but not even top lawmakers can get answers about who they are. [The Patriot Act gave the Executive Branch of our government virtual dictatorial power, reducing Congress to a rubber stamp joke like the Duma in the former USSR. Congress allowed George W. Bush to tell them to pass the Patriot Act to find out what's in it. We need a Supreme Court that will rule the Patriot Act as an unconstitutional usurpation of power on the part of the Executive Branch, but it may be too late. -- S. Byron Gassaway]
In an unprecedented move, the U.S. State Department has classified details on refugees to be resettled in America via a secret deal made with Australia. The bi-lateral agreement, which Australian Prime Minister Malcolm Turnbull called a "one-off," involves 2,465 people currently being held in Papua New Guinea and Nauru who will now be transferred onto U.S. soil.
Obama administration fails to check immigrants against FBI databases, approves citizenship for criminal aliens
Homeland Security officials blamed computer code for the problem, which affected about 15,000 applications in total. Not surprisingly, a Hispanic person, León Rodríguez, heads USCIS Corruption is deeply embedded in the "cultures" of most Latin American countries, so it should come as no surprise that a Latino placed in a position of authority per immigration would bring that very corruption with him.
GEORGE SOROS IS IMPLEMENTING A "ONE WORLD" SOCIALIST GOVERNMENT
Some have noted that 2017 will be the 100 year anniversary of the communist revolution in Russia, and many on the radical left are now openly using the word "revolution" to describe what they would like to see here in the United States.
And this call to protest Donald Trump's inauguration appears to have originated with a Marxist politician out in Seattle…
A self-avowed Marxist member of the Seattle City Council who is part of the George Soros-funded Occupy Wall Street movement has called for a "massive protest" against President-elect Donald Trump and a "nationwide shut down" on Inauguration Day.

Kshama Sawant went on an anti-Trump rant following the election that stirred up progressives' emotions against Trump voters, calling them part of "a racist agenda."

Sawant held a press conference calling for a mass protest in Seattle. That protest was attended by students, members of Seattle's LGBTQ community, as well as Occupy members and Muslims.
The Clintons: is the Oregon stand off really about uranium?
"In September 2011, a representative from Oregon Energy, L.L.C. (formally Uranium One), met with local citizens, and county and state officials, to discuss the possibility of opening a uranium oxide ('yellowcake') mine in southern Malheur County in southeastern Oregon."
What does this have to do with Hillary and Bill Clinton? I'll reprint my previous article so you can read the details, but the short version is: there's a case to be made that they, through Uranium One and the Clinton Foundation, facilitated the sale of Uranium One to Putin and the Russians. And if so, and if this area of Oregon is projected to be part of that uranium mining deal, then we are looking at a stunning "coincidence": the US federal government is coming down hard on a group of protestors who are occupying, for their own reasons, a very valuable piece of territory that goes far beyond the issue of private cattle grazing on government land.
It comes under the heading of those old familiar lines: you have no idea what you're involved in; you have no idea who you're messing with; this is way over your head; you just stepped into the middle of something that's bigger than you can imagine.
Do you think you know how bad the Clintons are?
One has to wonder how the same people in the U.S. who trained Los Zetas (who were supposed to fight drug traffickers and cartels in Mexico) and were responsible for the "Fast and Furious" debacle, now trained the head of ISIS. Is this really just bad luck, or is this the outcome that was intended in the first place?
ISIS's New Top Military Commander was Trained in U.S. by Blackwater and State Department
Traitor Paul Ryan sides with radical Muslims against the American People [Muslims are the new Mexicans]
Paul Ryan On Stopping A President Trump's Muslim Ban: We'll Sue Him!
House Speaker Paul Ryan (R-WI) has made clear he doesn't agree with a proposal put forward by Donald Trump -- whom Ryan has endorsed -- to ban Muslim immigration into the United States, but in an interview with the Huffington Post Thursday, Ryan floated taking a President Trump to court if he tried to implement such a ban or some of his other controversial proposals unilaterally.
Latino-Latina Hispanic parents teach 3 year old to say 'We need to kill Donald Trump'
'Hillary Clinton could be considered a founding member of ISIS': Former NYC mayor Rudy Giuliani blames Democratic front runner for creating terror group
Former New York City Mayor Rudy Giuliani has blamed Democratic front runner Hillary Clinton for creating ISIS.
The 71-year-old said Clinton 'could be considered a founding member' of the terror group which has claimed responsibility for the deadly attacks in Belgium on Tuesday.
Explaining his remarks, Giuliani pointed to the Presidential hopeful's role as secretary of state during Barack Obama's first term.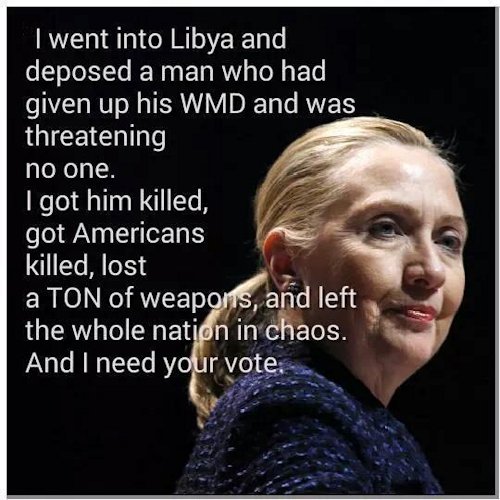 Facebook's Zuckerberg meets propaganda czar in China charm drive
Facebook's co-founder and CEO Mark Zuckerberg met China's propaganda tsar Liu Yunshan in Beijing on Saturday as part of a charm offensive in one of the few markets where the social network cannot be accessed.
The rare meeting, reported by China's state news agency Xinhua, suggests warming relations between Facebook and the Chinese government, even as Beijing steps up censorship of and control over the Internet.
Liu, who sits on the Communist Party's Politburo Standing Committee which is the apex of power in China, praised Facebook's technology and management methods, Xinhua said.
Zuckerberg was in Beijing for the China Development Forum, a government-sponsored conference bringing together top business executives and the country's ruling elite.
Admiral Fired For Leaking Obama Bought Mansion in Non-Extradition Country
County barred from prosecuting job-related ID theft cases
Maricopa County Attorney Bill Montgomery said the ruling "underscores yet again the consequences of federal inaction and the Obama administration's indifference to the effects of unlawful immigration practices."
"While pretending to address the concerns of people admittedly violating the law, the victims of identity theft are deprived of the state of Arizona's protection. Appealing the grant of a preliminary injunction is under review," Montgomery added in a statement.
Arpaio said "the citizens of Maricopa County have been stripped of another protection that this state attempted to enact to protect the integrity and identity of its citizens."
"I do not understand how federal law can pre-empt state law when the federal government has proven it has no desire to protect its citizens in these areas. I hope that the decision to appeal this particular opinion is made bravely and quickly," Arpaio added in a statement Monday night.
California launches student loan program for illegals
Obama to Illegals: "No force on earth can stop us." (Whom does he mean by "us"?)
Barack Hussein Obama fires up crowd of illegal aliens

Harvard Gives Student Full Ride After He Tells Them He's Illegal Immigrant
Didn't have to worry about student loans or quarterly tuition payments

http://www.infowars.com/harvard-gives-student-full-ride-after-he-tells-them-hes-illegal-immigrant/
When Dario Guerrero, an illegal immigrant who found out about his status in high school, told Harvard that he was in the country illegally, the school encouraged him to apply-and gave him a full scholarship after he was accepted.
Illegel aliens in jail, charged with crimes, are no longer considered criminals by either the Mexican puppet governor in Maryland, nor by Republican and Democratic elected officials in other states seeking approval of Hispanics to run for public office! We have Hispanic minority rule and elected officials who place capitulating to the demands of illegal aliens above respecting the rule of law and majority rule. Meanwhile, keep your eyes on the continued demonization of the Bundy family in Mesquite, Nevada by the state run media and Senator Harry Reid, a man who has built a career out of pandering to illegals.
National Council of La Raza: We want Brown dictatorship now.
http://tinyurl.com/l5jav66
O'Malley takes aim at deportations
Governor orders a change in policy on federal 'detainer' requests
at Baltimore jail
April 18, 2014|By John Fritze, The Baltimore Sun
Gov. Martin O'Malley announced Friday that the Baltimore City
Detention Center will no longer automatically honor requests from
the federal government to hold immigrants for deportation - making
the state-run jail one of a relative handful in the country to take
a more discerning approach on such requests.
The move is intended to reduce deportations of immigrants who do
not have criminal records under a federal program called Secure
Communities.
The program, run by U.S. Immigration and Customs Enforcement, is
supposed to identify repeat and violent offenders for deportation.
But a Baltimore Sun analysis this year found that more than 40
percent of those deported in Maryland had no prior criminal record
- far higher than the national average.
Baltimore joins California, Connecticut, the District of Columbia
and others in reviewing requests from ICE to hold immigrants for up
to 48 hours beyond when they would ordinarily be released.
Advocates say such "detainer" requests are often filed on
immigrants who have deep ties in the community and no criminal
record.
Under the new policy, which begins immediately, Baltimore will
honor the requests only in cases in which an immigrant has been
charged with or convicted of a felony, three or more misdemeanors
or a "serious" misdemeanor - roughly those that Secure Communities
was originally intended to target.
Those wanted only for immigration violations are to be released
from the jail once they have satisfied the requirements of their
pending charge.
"We will focus our efforts on complying with ICE detainers when
there is an actual threat to the public's safety," the governor
said. "No family should be ripped apart because the Republican
Congress can't come to the table and reach a reasonable compromise
on comprehensive immigration reform."
The decision is a significant step for O'Malley, who is considering
a run for president in 2016.
The Democratic governor had received praise from advocates for
signing a law in 2011 to allow immigrants in this country without
legal documents to attend state colleges and universities at in-
state tuition rates, and for backing a measure last year to let
them apply for drivers licenses.
The head of the state's largest immigrant-rights group applauded
O'Malley's announcement Friday.
"Martin O'Malley exemplifies the best principles of great leaders -
honoring diversity, taking leadership when others fail, and
executing decisive action when needed," said Gustavo Torres,
executive director of CASA de Maryland.
Opponents said the move could allow immigrants who have criminal
backgrounds to be set free rather than being turned over to ICE for
further investigation. They said O'Malley's decision will make it
harder for the federal government to enforce immigration laws.
Those affected, critics say, broke the law by entering the United
States illegally in the first place.
"It has nothing to do with public safety and everything to do with
obstructing enforcement of immigration laws," said Jessica M.
Vaughan of the Center for Immigration Studies. The Washington-based
think tank supports tighter immigration controls.
=======================
Biden: 11 Million Undocumented Aliens Are Already Americans in My View
Chris Christie joins Jared Polis in putting illegal aliens ahead of rule of law and American citizens
Illegal Alien loving Rep. Jared Polis screams at House Speaker on behalf of his criminal illegal alien constituency
Facebook's Mark Zuckerberg promotes illegal immigration
Illinois Congressman Gutierrez praises Jared Polis, Juan McCain and Diana Degett for helping illegal aliens ignore our laws and borders.
Newest Hiring Trend for Members of Congress: Illegal Aliens
Here Comes The Open Borders Neocon Juggernaut: Haley Barbour Wants America To Submit To Amnesty
Mexico's President Calderon Visits the U.S. Again
How about this? Mexican Presidente Felipe Calderon was in Washington, D.C. the day before the Supreme Court started hearing the SB 1070 case! Here are some excerpts from an article on the Mexican government's presidential website:
During his working visit to Washington DC, Mexican President Felipe Calderón met with a two-party group of US federal congressmen. The legislators form part of the Hispanic Caucus, the Hispanic Conference and the Mexico-United States Parliamentary Friendship Group. This meeting is part of an intense dialogue between the Mexican Government and the US Congress and all the political actors in that country....
The president hailed the importance of acknowledging migrants' enormous contribution to the US economy and society... He also expressed the Mexican government's concern over the presentation of local initiatives that damage the interests and rights of Mexicans resident in certain states and respectfully called for the adoption of a legal framework at the federal level that will reflect the demographic reality of the region....
By "local initiatives" he means laws like SB 1070. And notice what he says about "the adoption of a legal framework at the federal level that will reflect the demographic reality of the region." In other words, our laws should change to accomodate Mexican immigrants and their descendents.
The congressmen who participated in the meeting included Charles González (D-TX, President of the Hispanic Caucus), Albio Sires (D-NJ), Devin Nunes (Co-Chair of the Mexico-US Friendship Group and R-CA), Mario Díaz-Balart (R-FL), Francisco Canseco (R-TX), Jared Polis (D-CO, Co-chair of the Mexico-United States Friendship Grop), David Rivera (R-FL), Loretta Sánchez (D-CA), Jim Costa (D-CA), William H. Flores (R-TX), Theodore Deutch (D-FL), Henry Cuellar (D-TX), Xavier Becerra (D-CA) and Steny Hoyer (D-MD and Minority Leader in the House of Representatives.

PRESIDENT FELIPE CALDERÓN MEETS WITH US LEGISLATORS
Presidencia de la República, 24 Abril, 2012
After Washington, it was on to Houston for, among other things, a private meeting with "the Mexican community".
http://www.vdare.com/posts/mexicos-president-calderon-visits-the-us-again
Did the Obama White House Authorize Gun Smuggling into Mexico?